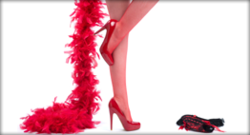 I immediately realized all these photos were from my sorority girl days in college
(PRWEB) February 26, 2012
Online Reputation Management's most recent accomplishment: L. Becker, a recent University of Wisconsin graduate, found it difficult to find a job. She had graduated in August with a degree in finance from the well-known University and was frustrated with the lack of results.
"I had applied to loads of places, and I honestly felt like I had a shot, but no one called back," said Becker, 22.
After about a month or so of continued silence from the employment sector, a friend of Becker 'googled' her name.
"We were messing around online and he was curious to see what would come up if you typed 'L. Becker,'" she said.
The results were shocking and a tad unflattering, said Becker. On the top of the search engine results page were photos of Becker dancing on a poll in close-to-nothing attire with crude comments written by Web site visitors. The photos and comments were published on a Web site known as thedirty.com.
"I immediately realized all these photos were from my sorority girl days in college," Becker said.
She immediately contacted Online Reputation Management, a renowned firm specializing in managing and repairing costumer's online reputations, and asked for their services. Online Reputation Management's reputation repair team began working on the project instantly.
The reputation team systematically inspected the 24 photos of Becker published on thedirty.com and diligently worked to remove them. Online Reputation Management's strategies proved effective when all the remaining negative pictures no longer existed on the first 10 pages of search results.
Online Reputation Management founder, Ed Eshel, explained to Becker the connection between the unflattering photos and her unlucky job search. "Thanks to the Internet, we can find out a lot about a person without even meeting them," Eshel said.
Since contacting Online Reputation Management, Becker has found a job as an analyst for a local bank.
"They really saved me. It's crazy how something so silly that I did when I was 18 can effect me down the road," Becker said.
About Online Reputation Management
Online Reputation Management offers effective solutions for your Internet branding and reputation repair needs. The firm specializes in promoting your reputation in a positive light, and driving search engines away from negative reviews about you or your business. Online Reputation Management's repair services surpass that of competitors, in repairing its customers existing reputations on the web, and thus creating positive ones. Online Reputation Management has been working with top companies, and recognized individuals, specifically in the United States, and have achieved tremendous successes in their Internet reputation repair and management services. Online Reputation Management's services are ongoing, and consist of Internet marketing techniques successful in expanding the businesses they work with.
# # #