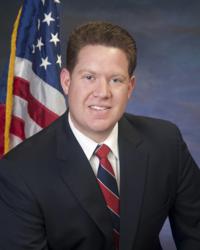 This is an important endorsement that Lake County voters should consider and I am honored that the Daily Herald recognizes the difference in the experience and qualifications that I bring to the State's Attorney's Office
Waukegan, Illinois (PRWEB) February 27, 2012
Mike Nerheim has been endorsed by the Daily Herald as the best Republican candidate for Lake County State's Attorney. The Daily Herald is suburban Chicago's largest daily newspaper and its tradition of endorsements dates back many years. The Daily Herald's political endorsements are considered the newspaper's best judgment based on a conscientious, thorough candidate assessment.
As part of the endorsement process, all State's Attorney candidates completed a comprehensive candidate profile in mid-January with background information, a summary of key issues, and responses to specific questions. In addition, all the candidates participated in a thorough interview process as part of a mid-February endorsement session with the newspaper's editorial board where candidates were asked more detailed questions.
The Daily Herald cited Nerheim's ideas and broad experience, including his knowledge of the State's Attorney's Office having been a former prosecutor, as well as a "needed fresh perspective" as an outsider and defense attorney with leadership in private practice.
"This is an important endorsement that Lake County voters should consider and I am honored that the Daily Herald recognizes the difference in the experience and qualifications that I bring to the State's Attorney's Office, as well as my vision for leadership, focus on justice and commitment to restoring the public's trust," said Nerheim in response to the endorsement.
As State's Attorney, one of Nerheim's first priorities will be to appoint a Case Review Panel to review old cases and convictions, and to develop protocols for the prosecution of cases with forensic evidence, including DNA. The panel would consist of diverse members of the legal community—retired judges, prosecutors, defense attorneys and law enforcement—who will review past cases in order to properly uphold the law.
With the ever-increasing use and development of DNA evidence, Nerheim will focus on ongoing training for all prosecutors to ensure they are up-to-speed on the latest advances in DNA and other forensic sciences. "I've used DNA as a prosecutor and defense attorney, and teach DNA and the laws of evidence. I'm the only candidate able to bring this depth of DNA experience to the office," said Nerheim.
Nerheim vows to improve the process for communicating with and counseling victims of crimes, as well as open up the lines of communication between the State's Attorney's Office and the public. He will utilize modern technology to make the office more efficient and reduce costs. In addition, he will create a Public Integrity Unit to investigate and prosecute crimes involving official misconduct, public corruption and fraud.
Nerheim's promise to Lake County: ""I want the streets of Lake County to be safe for my family and yours. As State's Attorney, I will lead a team that will be fully committed to investigating and prosecuting not just certain areas of crime, but rather all types of criminal conduct—from traffic violations to felonies, guaranteeing that these crimes are prosecuted vigorously according to the law. These crimes include investigating and prosecuting official misconduct, public corruption and fraud."
Mike Nerheim has extensive prosecution experience working in all criminal divisions of the Lake County State's Attorney's Office. He has prosecuted thousands of serious felony cases and conducted hundreds of trials. As a former Assistant State's Attorney, he is well respected by federal, state and local law enforcement for his guidance and approval of federal and criminal charges and for his strong commitment to representing the needs of victims. Nerheim has extensive experience on both sides of the law—both prosecution and defense, as well as experience with complex civil litigation and municipal law, most recently as the attorney for a local Police Commission. He currently works in private practice as a criminal defense attorney and is partner in the firm Fox, Lunardi, Zeit & Nerheim in Waukegan.
To learn more about Mike Nerheim visit: http://www.mikenerheim2012.com.
Facebook: http://www.facebook.com/mikenerheim
Twitter: http://www.twitter.com/mikenerheim
# # #