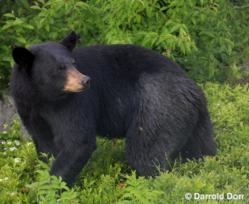 Since Boarmasters produces and sells bear attractants it was the perfect company to have sponsor and collaborate with us on this article
Chicago, IL (PRWEB) February 27, 2012
The Bear-Hunting.org website is proud to announce their recent collaboration with the Boarmasters. This recent collaboration allows Bear-Hunting.org to help educate hunters on how they can be more successful on their bear hunts by using bear bait. Bear-Hunting.org approached Nick Hopkins, President of Boarmasters earlier this month about the collaboration. Effective March 1st Boarmasters will sponsor the bear scent guide and contain Nick's knowledge on how to properly bait bears. "We are so excited to have Nick become a lifetime sponsor of our bear bait guide. His knowledge and experience when it comes to using bear attractants will be very useful to our readers," said Noah Riddle.
The primary goal of this guide is to help hunters learn more about bear attractants and how they can use them when out in the field. "Since Boarmasters produces and sells bear attractants it was the perfect company to have sponsor and collaborate with us on this article," said Noah Riddle. Hunters will be able to use the Bear-Hunting.org guide to learn about both flavored and pheromone based attractants. Hunters will also be able to learn how to properly use their baits in the wild. Bear-Hunting.org wants to make sure that hunters know they need to check the bear hunting regulations in their state to make sure using bear attractant and baits is legal. "Not all states allow bear baiting or artificial scents, it's important to check local and state laws to make sure you're legal," said Noah Riddle.
Bear-Hunting.org is an educational website designed to educate hunters on bear hunting. Their website was started in 2009 and has become the top website on Google for everything related to bear hunting. Along with this recent collaboration with Boarmasters they also plan to launch an internet community forum dedicated to bear hunting sometime in March. Boarmasters is a company that produces and sells wildlife attractants. The company is owned and operated by Nick Hopkins and has been in business since 2003. If you'd like to learn more about Boarmasters and their products you can visit their website.
# # #