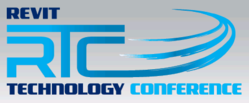 RTC's scope ensures value to all who attend.
Bedford, NH (PRWEB) February 27, 2012
4D Technologies, leading Autodesk Authorized publisher and learning solutions and service provider for the Autodesk user community, announced they will sponsor and exhibit their CADLearning products and solutions at the International and North American training events. The eighth international Revit Technology Conference is Thursday, May 24 – Saturday, May 26 , 2012 in Novotel Wollongong Northbeach, NSW, Australia and the second North American conference is Thursday, June 28 – Saturday, June 30, 2012 in Stone Mountain Georgia, USA.
The Revit Technology Conference (RTC) is an annual event designed to cater to the needs of the Autodesk Revit-based community. RTC is a networking and educational event for software users throughout Australasia and has expanded to the US. It is dedicated to the use of Autodesk Revit and other relevant software in the architecture, engineering and construction industries.
About CADLearning
CADLearning comprehensive self-paced learning for Autodesk software offers video tutorials, exercise files and assessments designed to maximize performance with leading CAD and BIM software programs including AutoCAD, Autodesk Revit Architecture, AutoCAD Civil 3D, Autodesk Inventor and more. For additional information about CADLearning, visit http://www.cadlearning.com.
About 4D Technologies
4D Technologies, a leading Autodesk Authorized Publisher and developer of CADLearning, specializes in CAD and BIM software learning solutions and services for the Autodesk user community. 4D Technologies works closely with industry experts including professional instructors, trainers and consultants to develop its learning content. 4D Technologies addresses the learning needs of individuals and organizations in a wide variety of markets including architecture, engineering, construction, automotive and transportation, manufacturing, utilities and communication, and government and education sectors.
CADLearning is a registered trademark of 4D Technologies. Autodesk, 3ds Max, AutoCAD, Inventor, Maya, Navisworks and Revit are registered trademarks or trademarks of Autodesk, Inc., and/or its subsidiaries and/or affiliates in the USA and/or other countries. All other brand names, product names, or trademarks belong to their respective holders.
###