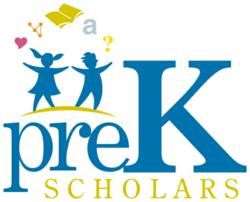 El Dorado Hills, CA (PRWEB) February 29, 2012
Pre K Scholars, originator of award-winning kindergarten readiness materials, including a preschool curriculum and phonics app has completely redesigned its website, http://www.prekscholars.com. "Our business model has evolved and it was time for our website to reflect that evolution," said founder, Amy Schwary. Pre K Scholars has adopted a strategy that focuses on homeschoolers, parents of 3-5 year olds and preschool and kindergarten teachers seeking primary and supplemental classroom materials. Its initial business focus was on entrepreneurial moms seeking to teach kindergarten readiness classes in their homes.
Pre K Scholars began in 2008 with its Teacher Kit, a comprehensive preschool curriculum with supporting instructional materials in a box that initially sold for $800.. Its target was a former teacher turned stay at home mom who would like to teach kindergarten readiness in her home. "We built the website to support that strategy. We offered signup sheets for classes and even allowed teachers to have their own webpages within our website," reflected Schwary. " But the strategy was only modestly successful. Moms couldn't evaluate the quality and comprehensiveness of our product from a description and website photos. We had great success with moms who knew me or who could observe my classes and see the course materials first hand but not with moms far away."
Pre K Scholars found its niche at three homeschool conventions in the spring of 2011. "We were market testing a DVD version of our original Teacher Kit," said Schwary and made a total of 180 presentations of the DVD. Ninety families purchased the DVD on the spot and we learned that the growing homeschool market was a fit." In the subsequent months Pre K Scholars learned their website was not up to optimum ecommerce standards and began researching alternatives.
The new Pre K Scholars website is built around ecommerce principles using a CS-Cart foundation. "We have found we can preserve the "look" of our company with CS-Cart and add a number of features we lacked on our old website," said the managing partner, Alan Pierrot. "Thank goodness we found a talented, conscientious, efficient contractor /designer in Dane Strom, http://www.dreamtimefx.com, through elance.com. Dane helped us add features such as the ability to run sales, offer coupons, build an email list of customers, seek product reviews, offer an affiliate program, refine seo features of our pages, offer downloadable products, feature our apps, and most important of all, be able to manage content ourselves."
About Pre K Scholars
Amy Schwary and Alan Pierrot, MD founded Pre K Scholars in 2008 to provide affordable, fun, quality educational resources to parents, teachers and preschools in order to improve the kindergarten readiness of the population.
###