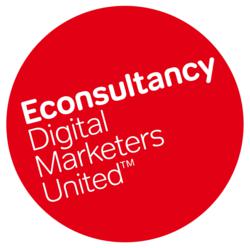 "At this stage, we don't see big shifts, but a steady move online," said Stefan Tornquist, VP Research - US, Econsultancy. "The growing digital budgets result from the cannibalization of traditional channels—print and direct mail most drastically."
New York, NY (PRWEB) February 28, 2012
Stefan Tornquist, Econsultancy's VP of Research, US, will detail the media and industry trends driving results of SoDA'S Digital Marketing Outlook Survey as part of The SoDA Report Executive Briefing and UnConference.
Highlights of the survey include:

Brands are quickly shifting their efforts towards building internal resources and diversifying their agency ecosystems, with 62% indicating building internal resources to expand initiatives
Word-of-mouth, blogger outreach, and social listening were top Earned Media channels anticipated to be utilized in the next 1-2 years
Branded social channels, SEO and a branded website were the Owned Media channels to be focused on over the next 1-2 years
Inbound marketing is driving a need for digital talent, with focus on blog writing, mobile, social media and management being key skills.
Tornquist will present these findings during the executive briefing and unconference, taking place February 28 from 3:00 - 5:00 EST at the Citi Executive Conference Center in New York.
ABOUT ECONSULTANCY
Econsultancy is a community where the world's digital marketing and ecommerce professionals meet to sharpen their strategy, source suppliers, get quick answers, compare notes, help each other out and discover how to do everything better online.
Founded in 1999, Econsultancy has grown to become the leading source of independent advice and insight on digital marketing and ecommerce. Econsultancy's reports, events, online resources and training programs help its 110,000+ members make better decisions, build business cases, find the best suppliers, look smart in meetings and accelerate their careers.
ABOUT SODA
SoDA is an international association of respected digital marketing agency leaders and entrepreneur's with a history and a vision for the future of marketing. SoDA provides infrastructure, processes, and products to enable collaboration between members around education, best practices and advocacy.
###