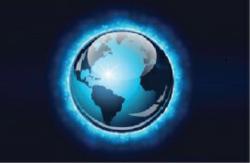 Top notch content that serves oil refiners in all countries alike.
New Orleans, LA (PRWEB) February 29, 2012
Within 60 days of product launch, the RefinerLink community has amassed members from over 80 countries with experience in all aspects of the oil refining and supply chain trade. The founders of RL never doubted that servicing the oil sector would have this extensive of a reach. What has surprised this group; however, is the rate of growth.
Unlike many other social networks, RefinerLink focuses solely not on the user count, but on the quality of member interactions. While high volume traffic helps information dissemination, RL founders emphasize building a true niche community so that members can establish trust in one another to leverage shared knowledge.
The refining industry is a very safety and reliability oriented enterprise. Everyone must pay care when dealing with every aspect of the operation, and this sensitivity is evident in the design of the professional networking site. The heavy focus on clean layout and content prioritization allows members to quickly access reliable information. The high attentiveness made by site administrators ensure that all valuable information remain readily accessible.
From member discussions, to global news, job postings, and event listings, RefinerLink provides top notch content that serves oil refiners in all countries alike. This industry will soon have significant challenges with knowledge retention when the boomers retire, and RefinerLink seeks to solve this problem on a global scale by uniting all refiners on a common platform.
About RefinerLink:
Headquartered in New Orleans, LA, RefinerLink was created to unite the downstream oil community in ways that can accelerate growth and improvement in the overall industry. From news and industry event listings, to job postings, blogs, employee surveys, and community forums, RefinerLink offers a one-stop shop for Refiners around the world to connect and efficiently leverage communal knowledge.
For more information on RefinerLink, visit: http://RefinerLink.com
# # #