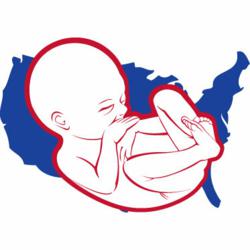 Oklahoma City, OK (PRWEB) February 27, 2012
Presidential hopeful Newt Gingrich has released a statement in support of Oklahoma Senate Bill 1433, the Personhood Act. The measure, which has received the backing of both the National Right to Life affiliate, Oklahomans for Life, and the Personhood USA affiliate Personhood Oklahoma, was recently approved by the state Senate on a vote of 34 to 8.
"I applaud the Republicans and the Democrats in the Oklahoma Senate who voted last week in favor of bipartisan personhood legislation," said Gingrich. "As I have stated a number of times in this campaign, I support the personhood principle, and I support states finding ways to defend life by defining personhood under their state constitutions. It is my hope that Congress will one day pass pro-life legislation under the 14th Amendment that defines personhood as beginning at conception."
"Mr. Gingrich and the state Senate have earned the respect of the local pro-life citizens and the national movement as a whole for standing to defend the rights of every human being at every stage of our development," said Keith Mason, President of Personhood USA. "The Oklahoma House and Governor Fallin have an opportunity to do the same with the swift and decisive passage of the Oklahoma Personhood Act."
While in town for a campaign stop last week, Gingrich also took the opportunity to reiterate his support for personhood in an interview with KFOR-TV reporter Chellie Mills.
"This is an issue here in Oklahoma recently. Our Senate passed the Personhood Act last week and it's been very controversial," stated Mills.
"I think the question of personhood is going to be controversial for a while," Gingrich noted, explaining, "It raises a core question about life."
He continued, "We say in the Declaration of Independence we are endowed by our Creator with certain unalienable rights, among which are life, liberty and the pursuit of happiness."
"Well when does that endowment occur?" he asked. "What the Personhood Bill tries to wrestle with is, how do we define the beginning of life and when you become a citizen? It's going to be controversial, but I think it's the right question to ask and it's moving in the right direction."
"No doubt, pursing a measure that could potentially end the killing of Oklahoma's preborn children is going to cause a quite a stir in the groups that consider some human beings to be 'non-persons,'" said Personhood Oklahoma Director Dan Skerbitz. "Unfortunately, that's where we are at as a society, and that is why we must move to protect the basic human dignity of every person."
###