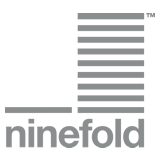 We're fortunate to partner with Ninefold, which has a keen understanding of business requirements around data security.
Gold Coast, Queensland (PRWEB) February 27, 2012
Ninefold®, the Australian public cloud compute and cloud storage company has today launched Business Cloud Drive, a new cloud storage service that allows organizations of 100+ users to store, access and share ever-increasing amounts of data while keeping it secure, local and easily accessible.
An Australian first, Ninefold's new Business Cloud Drive - powered by the Oxygen Cloud platform - frees customers from the limitations of local storage and offers the following benefits:

Keeps data in Australia: all Ninefold infrastructure sits within Australia for highest speeds and fewer data residency issues;
Controls access: supports users, groups and access permissions to control & secure access to shared folders, including remote wipes of stolen or devices no longer authorised;
Protects data: safe and secure from loss, theft, viruses and natural disasters;
Accessible anywhere, from any web device: sync, backup and access files across all computers and mobile devices (Windows, Mac, Linux, Android, iPhone, iPad);
Version control: share files of any size with anyone with a single click. The Oxygen platform can handle multiple versions and perform conflict resolution if more than one person edits a document;
Easy-to-use: minimal to no training required. Once installed, it works like a local hard drive. Users will find the Business Cloud Drive fits straight into their normal daily processes.
Business Cloud Drive is built on Ninefold's cloud storage infrastructure, the only Australian alternative to Amazon's AWS S3. Ninefold's service provides object-based storage to manage the headache of soaring storage requirements, scalable infrastructure demands, BYOD (Bring Your Own Device) flexibility, collaboration and geographically dispersed workforces, while retaining full IT control.
Business Cloud Drive is designed to replace consumer-focused cloud storage services, such as Dropbox, which have crept into organizations but offer little content security or permissions control.
Ninefold's cloud storage service only charges customers for the actual storage and bandwidth consumed at globally competitive prices. Business Cloud Drive uses the same simple and scalable pricing model plus a license fee for the Oxygen platform.
Oxygen, ranked by Gartner as a Top 5 Cool Vendor in Cloud Services Brokerage, identified the need for a secure and business-appropriate document storage platform hosted on Australian soil. It chose Ninefold as the exclusive technology partner for its Business Cloud Drive. For Ninefold, the Oxygen partnership provides a unique extension of its existing storage infrastructure.
"Zetabytes, big data, data security, analytics, online collaboration, data jurisdiction, disaster recovery, performance, BYOD devices, information management, mobile workforces, compliance, OPEX, CAPEX... it's a mind-boggling, data-rich world we operate in," said Peter James, Managing Director at Ninefold. "Ninefold's Business Cloud Drive is an Australian service that helps simplify all of this. Today marks an exciting point in our evolution as it propels us into a globally competitive market and demonstrates our growing maturity to support the market."
"Oxygen enables businesses today to secure, control and protect their information across the company, across the world and on any device," said Alexander Teu, VP Business Development at Oxygen Cloud. "We're fortunate to partner with Ninefold, which has a keen understanding of business requirements around data security. Our joint solution enables Australian citizens to safely store their information in Ninefold's cloud infrastructure to provide secure mobile access to storage."
About Ninefold
Ninefold is Australian public cloud computing and storage with locally stored data, free local support, self service flexibility and low latency. This allows you to provision virtual servers and cloud storage quickly - scaling up and down when needed – and only paying for the resources you use.
Sign up in seconds. Start using in minutes. Benefit for years.
Ninefold.com
@ninefold
Ninefold is a registered trademark.
For more information, please contact:
Jo Balfour
Progressiva Public Relations
Tel: +61 405 542 018
jobalfour(at)progressiva(dot)com(dot)au
@jobonekenobi
About Oxygen Cloud
California-based Oxygen is secure cloud storage for teams. The service lets teams create shared storage spaces in the cloud that is synchronized across all user devices. Oxygen delivers anywhere access to the latest files with complete access control, data encryption, and storage management. Oxygen supports Windows, Mac, iPhone, and iPad. Oxygen also supports public, hybrid, or private cloud storage deployment models.
For more information and sign up, please visit http://www.oxygencloud.com
###