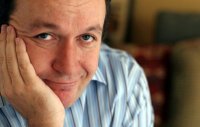 This is screenplay mentoring at its best.
Los Angeles, CA (PRWEB) February 28, 2012
ScreenwritingU announces its collaboration with Million-Dollar Screenwriter Chris Soth to exclusively market and deliver Soth's successful screenwriting classes and intensive screenplay mentorship program. Soth has become a ScreenwritingU faculty member and will offer all his classes, starting in March 2012, through ScreenwritingU's award-winning website. With this agreement, Soth's screenplay mentorship will join ScreenwritingU's suite of professional screenwriting classes that have been named best in the market by industry leaders such as InkTip, Scriptapalooza, and Script Magazine. Together, they will offer Soth's 12-month, professional mentorship program that takes writers through designing a marketable story idea and writing a high quality screenplay to connecting with a producer and manager. This intensive course includes ongoing personal consultation with Soth, a WGA writer, producer, USC/UCLA instructor, and respected script consultant.
Hal Croasmun, president of ScreenwritingU, says, "Now screenwriters around the world can increase their chances of success with Chris Soth's guidance, personal attention, classes, and impressive Hollywood connections. I respect what Chris has accomplished and the success his clients have had. His classes and mentorship will give screenwriters the personal coaching, improved structure, and flexibility to move at their own pace. This new collaboration is part of ScreenwritingU's corporate strategy to partner with the highest level screenwriting instructors, programs, and mentors."
"I'm thrilled to be collaborating with Hal Croasmun and ScreenwritingU," Says Soth. "I've been working for years to change the way aspiring screenwriters work to structure their stories and write the best screenplay they can -- the one that will get read, sold and made. This partnership is a marriage made in heaven for just that purpose, to help our fellow writers' dreams come true on the big screen...and in real life!"
The 12-month Million-Dollar Screenplay Mentor development process includes:

Honing in on a marketable screenplay idea with evaluation of loglines
Intensive exploration in 5 teleconferences of how to structure a screenplay using the Mini-Movie Method
Extensive notes on the first draft of a screenplay, with 1-hour private telephone consultation with Chris Soth on each 15-page Mini-Movie, followed by a 2-hour consultation on the finished script, and other consultations, as needed
Unlimited e-mail and phone support with course clients getting Soth's private cell phone number
Numerous discounts, gifts, recordings, contacts, and networking opportunities
The opportunity to connect with a producer and manager
A completed screenplay in a year or at the writer's own pace.
Earlier this year, ScreenwritingU licensed the rights for the "Mini-Movie Method" from Soth and created the "Write a Screenplay in 30 Days with the Mini-Movie Method" class.
About ScreenwritingU
ScreenwritingU is a Los Angeles-based company with clients worldwide who are building careers as screenwriters. Because of the high quality of ScreenwritingU's training, InkTip named it their "number 1 choice for screenwriting classes." The company provides high quality screenwriting classes, teleconferences, newsletters, and articles; special events for meeting Hollywood producers, agents, and managers; and access to exclusive offers from top script marketing sites, critique services, and coaches.
With ScreenwritingU's newsletter subscribers, clients, and social networking sites, the company keeps in regular contact with over 100,000 screenwriters. ScreenwritingU's vision is to offer the most organized and effective track from first draft into the movie industry, including its award-winning classes and alliances with highly regarded screenwriting teachers, software experts, and access to the industry.
ScreenwritingU is a leader in offering writers the best skills for breaking into the movie industry as evidenced by recent accolades for the company. In addition to the InkTip recommendation, Script Magazine named ScreenwritingU number 1 on its list of Top 10 Screenwriting Courses, and Scriptapalooza chose ScreenwritingU as its "Official Screenwriting Classes." TomCruise.com says, "The professional advice and training offered by ScreenwritingU – both as an online news source for screenwriters and a professional school with online classes – gives aspiring writers the opportunity to learn more about their craft regardless of where they live in the world."
###