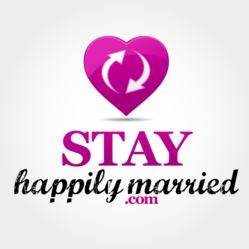 Do you want to fight this cycle you're caught up in, or do you want to fight each other?
Raleigh, NC (PRWEB) February 27, 2012
The latest installation of Rosen Law Firm's weekly podcast on StayHappilyMarried.com, "The Science of Love," features a discussion on how the attachments we learn as infants may affect our ability to bond with others – and how that can impact our relationships today.
North Carolina divorce lawyer Lee Rosen hosts Chad Jordan, owner of Systemic Health Resources in Raleigh. As a licensed marriage and family therapist, Jordan points out that our brains develop in very specific ways; even decades later, we often face challenges in relationships as a direct result of our "wiring."
Each week, Rosen Law Firm hosts Stay Happily Married podcasts featuring interviews with authors, mental health authorities and other professionals who give expert insight on common marriage issues. Recent episodes include "Improving Intimacy," Mixing Money and Marriage" and "Postpartum Blues."
With nearly 200 episodes of information-packed podcasts, StayHappilyMarried.com also features listings of North Carolina marriage counselors and financial professionals who can help couples stay connected on key marriage issues.
About Rosen Law Firm
Rosen Law Firm is staffed by expert attorneys who know the ins and outs of North Carolina family law. Three convenient locations (in Raleigh, Charlotte and Chapel Hill) allow the firm to serve clients all over the state.
Founded in 1990, Rosen Law Firm's unique approach to divorce includes providing support to divorcing individuals by giving them the tools they need for a new life. Practice areas include custody, alimony, property distribution, domestic violence relief and separation agreement.
###