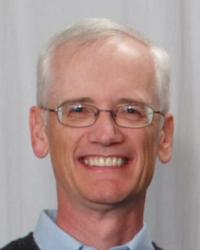 Hollywood, CA (PRWEB) February 27, 2012
Roy Hardin from The Villages, Florida will be honored at the 28th Annual L. Ron Hubbard Achievement awards being held on Sunday, 15 April, 2012 at the Wilshire Ebell Theatre. The event will celebrate the twelve annual winners in the L. Ron Hubbard Writers and Illustrators of the Future Contests, where Roy was the chosen "published finalist" this year. His story will also be published in the bestselling Science Fiction/Fantasy anthology series – L. Ron Hubbard Presents Writers of the Future Volume XXVIII.
"Roy was not one of the twelve winners for the year, but he was a finalist in the 2nd quarter of the contest and his story was chosen to round out the anthology", said contest director, Joni Labaqui. "Every few years we add an additional story to the traditional twelve winning stories so that the book remains approximately the same reading length."
Roy has been entering the contest for a year and has entered every quarter and has been a Finalist and an Honorable Mention in those four tries.
"That is a very good track record," Labaqui continued, "considering the thousands of entrants the contest has each year. The beauty about being a published finalist is that you can still enter the contest. Roy will be published this year but he can also continue entering until he wins. Once you win, you can no longer enter."
Over the contests 28 year history, there have been 4 published finalists who have gone on to win in a later year.
Roy will be treated to a week long workshop taught by the contest blue ribbon panel of judges lead by Tim Powers (On Stranger Tides), followed by the gala awards ceremony at the end of the week.
The Contests were initiated by L. Ron Hubbard in 1983 shortly after returning to the field of science fiction with his bestseller Battlefield Earth, and to date the contest has launched the careers of 8 New York Times bestselling authors.
For more information on the contest, go to http://www.writersofthefuture.com.
###