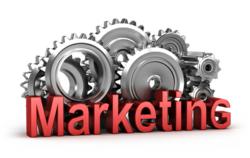 ...we do encourage UK businesses to compare website design price..
Basingstoke, UK (PRWEB UK) 28 February 2012
David Blackburn, founder, CEO and director of Marketing Quotes announces that great success has been achieved in helping UK businesses save money on website design, simply by helping them shop around and compare website design costs. Since starting from relative humble beginnings, Marketing Quotes has handled many thousands of website design quotes and on the whole helped UK businesses save just by shopping around and comparing the market.
'At Marketing Quotes we do encourage UK businesses to compare website design prices; it is great that businesses show loyalty to their marketing suppliers, but this is where profits are made by designers, if they have lots of loyal clients then they are not going to be competitive, just nurture their client base. Finding a great designer that has fantastic quality and low profit margins is essential for getting the best deal, otherwise businesses are just helping designers have bigger houses, better cars etc.'
There are around 20,000 website designers in the UK, ranging from students fresh out of college, up to large website designers in London that work with global clients and charge high fees. For many UK businesses it is about finding the right designer for their company, if they are a medium sized business then they may need a medium sized designer, if they are a startup, maybe a student.
David Blackburn said 'one thing that businesses forget, is that all website designers are private companies that are there to make profit, this is how they pay staff, afford holiday's, cars, houses etc. This is done from the profit they make, so it is essential to shop around and compare prices. The cheapest designer is not the best, but there needs to be a balance between quality and price'.
About Marketing Quotes - Marketing Quotes is a free service to UK businesses to help them get free advice and quotes from local website designers.
###