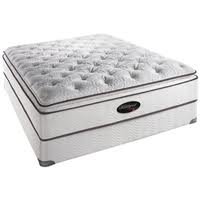 Experts say the single most important way to find a comfortable mattress is to try it out before making a purchase.
New York, NY (PRWEB) February 28, 2012
A new buying guide by Cheapism.com, a review site dedicated to finding quality low-cost products, has identified the best cheap mattresses costing less than $700 for a queen-size innerspring mattress with box spring. Top choices include Serta Perfect Sleeper, recently redesigned in partnership with the National Sleep Foundation; Simmons Beautyrest Classic, whose pocket coils eliminate almost all motion transfer between bed partners; and Sealy Posturepedic, considered by consumers to be very comfortable and relatively resistant to sagging.
Experts say the single most important way to find a comfortable mattress is to try it out before making a purchase. Experts also note that important discount mattresses features to look for are a coil count higher than 375 (in a queen-size mattress), extra padding layers for comfort, and a long warranty. All of Cheapism's top picks have a coil count higher than 420: Simmons Beautyrest Classic tops the list with 800, Sealy Posturepeudic follows with 736, and the Serta Perfect Sleeper has 532. All the top picks also contain several layers of padding and quilting, and some models come with a warranty of up to 10 years.
Mattress reviews are notoriously subjective because comfort preferences differ from person to person. That said, the top three cheap mattresses on the Cheapism list garner a majority of positive comments from consumers concerning sleeping comfort and durability. The second-best picks -- the entry-level Sertapedic, Simmons BeautySleep, and Sealy Brand Traditional Innerspring lines -- all offer a decent product that consumers say make good choices for lighter adults and children and for occasional use by overnight guests.
Although there are continuous mattress deals year around, the best deals can be found in late May, usually around Memorial Day, when vendors are clearing out their inventory to make room for newer products.
About Cheapism.com
Called by The New York Times "a Consumer Reports for the cheap," Cheapism.com is a review site that serves consumers on a budget who want the best value for their money. Cheapism is the only review site that focuses exclusively on low-price products, a part of the market often overlooked by experts.
# # #