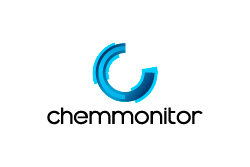 London (PRWEB) February 27, 2012
CHEMMONITOR.COM – Asia-Pacific polyester spot prices indicated decreases on the back of descending feedstock costs and falling demand levels from the downstream textile industry. Polyester staple fibre 1.4D price rested at USD 1.62-1.64 per kg FOB NE Asia last week.
Meanwhile the increasing demand for sulphuric acid paved way for Tongling Tongguanshan Chemical Industry, a China-based company, to resume operations in Tongling. Moreover the Chinese Xinjiang Guanghui is awaited to start its new methanol plant at Hami site – its annual methanol output is estimated at around 1.2 million tonnes.
In India the government took measurers to balance the diammonium phosphate (DAP) market situation. The decision was triggered by an increased number of spot DAP deals agreed at USD 77 (EUR 59) per tonne lower than the contract price settled at USD 677 per tonne cost and freight (CFR) in September.
In the Middle East the Bahrain-based company Gulf Petrochemical Industries was reported last week to hit all-time output heights in 2011. Its yearly output of ammonia reached 1.5 million tonnes. Moreover, new mining and downstream projects are predicted to be carried out in Wa'ad Al Shammal. Saudi Arabian Mining Co (Maaden) plans to invest about SAR 21 billion into the new City for Mining Industries and to construct over five units within the project.
South African potash production is awaited to be on increase by 2015. The Elemental Minerals Ltd. (ELM) intends to escalate productions to USD 2 million annually from 2015.
Across the world Latin America is reported to enjoy the position of the second largest growing market for sodium chlorate. The latest estimations indicate the future demand growth rate to reach up to 4.1% in the region in the coming five-year period.
In the North American region, February contract prices for purified terephthalic acid (PTA) were successfully finalized in the USA. They were regulated at 66.19 cents per lb (USD 1,459 per tonne, EUR 1,094 per tonne) delivered (DEL) USG, in comparison with 61.50 cents per lb DEL USG a month ago. North America feedstock paraxylene (PX) prices boosted in February calling for PTA price increases.
At the same time the US prices for ethane reached an extremely low level. Last week indexes show the trading price for ethane rested at 43.75 cents per lb, in comparison with over 70 cents per lb in February 2011. However the US acetic acid spot prices demonstrated an upward surge by USD 25 (EUR 19) per tonne the previous week.
In Europe maleic anhydride (MA) spot market witnessed sudden price increases last week. The trend is tracked back to the unexpected supply falls from Sasol-Huntsman facility in Moers (Germany). In the meantime European acrylic acid and acrylate esters prices have grown by EUR 20/ton – EUR 40/ton (USD 27/ton – USD 40/ton) from month-on-month, depending on the grade and starting point.
The ethylene market here is expected to come under pressure of feedstock costs' fluctuations. According to the last week announcements, the ethylene margins are expected to undergo certain increases through 2012.
More up-to-date weekly news on regional chemicals markets can be found at http://chemmonitor.com/
###