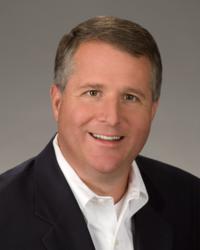 Dan is the ideal CEO to leverage this momentum and build HireIQ to be the premier company in this exciting new market. We are very pleased to have him on board.
Atlanta, GA (PRWEB) February 28, 2012
HireIQ Solutions, Inc., the company that improves the hiring and recruiting process for customer-facing organizations, announced today the appointment of Dan Drechsel as its new chief executive officer. Drechsel is an accomplished executive possessing over twenty-five years of experience in senior management positions with a number of leading software and information technology services businesses. In his new role, Drechsel will extend his proven track record by helping HireIQ continue its revenue growth trajectory, further its innovative product offerings, and position the company for additional fundraising.
HireIQ's hiring optimization solutions help companies increase the effectiveness and efficiency of the hiring process, especially those with high-volume hiring requirements such as contact centers, retailers, travel and hospitality, and technology businesses. The company's flagship product, InterviewIQ, uses web and voice response technologies to guide applicants through an automated virtual interview, which can be subsequently reviewed and scored by a hiring manager or recruiter. HireIQ's novel approach means that recruiters are more effective since they no longer need to spend unproductive time trying to reach applicants in order to conduct a phone interview. Companies using HireIQ report improved time-to-hire, improved hire quality and increased post-hire operational performance.
"HireIQ is starting to gain strong momentum based on real customer success with our solution," said Dave Gould, HireIQ's chairman of the board. "Dan has developed and grown market leaders like S1 and has been a top-performing executive at industry leaders SAP, ADP and Dun & Bradstreet. He is the ideal CEO to leverage this momentum and build HireIQ to be the premier company in this exciting new market. We are very pleased to have him on board."
Drechsel brings over 25 years of senior leadership experience from a broad range of industries. He most recently was chairman and CEO of FTRANS, a business process outsourcer that revolutionized the use of trade credit in small and mid-sized businesses. He also ran SAP America's banking and insurance businesses. Drechsel was also chief operating officer of S1, the pioneer of online Internet banking, where he helped the company grow to a $200 million software and data services provider to over 3,400 financial institutions. He is a sought-after speaker on the topic of technology in the human resources suite and has authored a number of articles on the subject.
"HireIQ has pioneered innovative technology in virtual interviewing and applied it to the persistent problem of candidate sourcing and hiring," said Drechsel. "Our virtual interviewing solutions deliver real, measurable customer value and the company is poised for very rapid growth. I'm delighted to be a part of the HireIQ team."
For a complete listing of HireIQ news, please visit http://www.hireiqinc.com/resources/press.
ABOUT HIREIQ SOLUTIONS, INC.
HireIQ Solutions, Inc. helps customer service organizations improve hiring decisions, reduce recruiting costs and increase talent performance using its proven predictive performance technology. HireIQ's flagship product, InterviewIQ, uses rich media, web and voice response technologies to automate the phone screening process, resulting in better-qualified candidates presented during the hiring process. Employees hired using HireIQ's suite of talent performance optimization products demonstrate increased speed to competency, reduced attrition and improved sales and service performance. HireIQ is a privately held company based in Atlanta, GA. For further information, please visit http://www.hireiqinc.com. Follow HireIQ on Twitter at http://www.twitter.com/hireiqinc.
© 2012 HireIQ Solutions, Inc. All rights reserved. All materials provided, regardless of form, are the exclusive property of HireIQ. HireIQ's products may be covered by one or more United States, European or other international patents or applications. All trademarks are the property of their respective owners.
###