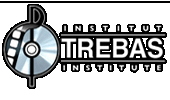 Toronto, Ontario (PRWEB) February 27, 2012
Trebas Institute, a private college specializing in career training for the entertainment industry, will be hosting an entertainment management workshop on March 12, 2012. The workshop, entitled, "How to get started in the music business and get your demo heard," will feature music producer and label owner, Trevor Shelton.
The workshop will be held at 7-9 pm at Trebas' Toronto campus (2340 Dundas Street West, 2nd Floor). Shelton will cover a variety of topics related to the music world, providing an overview of the business side of the industry, and an array of suggestions and tips for artists, bands and engineers looking to get a foot in the door.
Shelton is currently a director of operations at Rammit Records and Media Hub in Toronto. He is well known for producing Marvin Gaye's last concert tour, which went on to sell millions around the world. He was also A&R at Current Records, where he worked with acts like The Parachute Club and Martha & The Muffins.
Established in 1979, Trebas Institute is a trusted industry source for audio production engineers, sound designers, entertainment managers and a variety of professional roles in the lucrative film and television production sector. With a number of well-known instructors, Trebas' practical, hands-on learning ensures that graduates have the experience and confidence needed to step directly into the workforce.
Trebas Institute was the first digital audio school in North America, and the first to introduce 3D Film production training. It is registered as a private career college under the Private Career Colleges Act, 2005. The school offers a wide range of entertaining training programs, including: Audio Engineering and Production/DJ Arts; Film and Television Production and Postproduction; Entertainment Management; and Event and Venue Management.
###