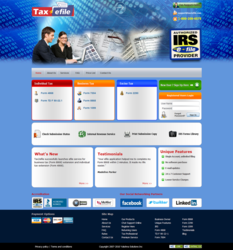 (PRWEB) February 27, 2012
Etax1099 has paid close attention to The IRS's release of new Tax Forms this year. When the IRS announced the Release of Form 1099-K, Etax1099 immediately developed an e-filing service for Form 1099-K. With Bulk Filing options and Premium Service Solutions Etax1099 is out front offering services for Form's only released in the past few months. Etax1099 is an IRS Authorized E-file provider with live chat support and a team of experienced tax professionals.
If you are a merchant acquiring bank, or its card processor, or enrolling ISO or agent, you need to know that one of the biggest changes in the Housing Assistance Tax Act of 2008 has absolutely nothing to do with housing but it has everything to do with you: a new requirement that acquiring banks and their affiliates will be required to report transactions to card merchants and to the IRS effective in 2011.
In other words, most payments for goods and services paid by card (including credit and debit cards and some stored value cards) or third party networks will now be reported to the IRS via a new Form 1099-K ,Merchant Card and Third-Party Payments.
Under the new regulations (IRC section 6050W), Form 1099-K is required for "reportable payment transactions" (a transaction in which a payment card — such as a credit card — is accepted as payment, or any transaction that is settled through a third party payment network).
Visit http://www.Etax1099.com to start your filing today.
###