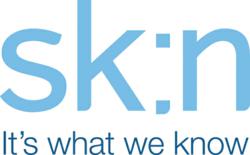 Unlike waxing or shaving, the laser hair removal treatments are a long-term solution.
(PRWEB UK) 29 February 2012
Laser hair removal in Glasgow is becoming more popular, with 2011 seeing a rise in demand at sk:n clinics.
It appears the growing interest is partly greater media exposure, but also the word spreading that the treatment is simple and affordable. The television exposure has included a mix of traditional beauty and makeover programs, and mainstream news reports. There has also been plenty of coverage of reality TV star Kim Kardashian who is a spokeswoman for a US company that offers the same treatment available at the sk:n clinics.
The boom in laser hair removal has been fuelled by young women, many of whom are looking simply to avoid the time and hassle that frequent shaving or waxing involves. They realise the beauty of laser treatment is that the effects last far longer, meaning they no longer have to worry about the logistics of shaving at just the right time to get their skin in perfect condition for that big night out.
It's not just women who get such treatment however: another high-profile recipient is actor Christopher Knight, better known as Peter from the Brady Bunch.
Unlike waxing or shaving, the laser hair removal treatments in Glasgow are a long-term solution. They don't just remove unwanted hair, but heavily reduce the rate at which it grows back. This is achieved with a laser that uses thermal energy, affecting the performance of the hair follicles when it comes to re-growth. It can usually take as few as six treatments to make shaving a thing of the past.
While sk:n clinics package pricing means laser hair removal costs in Glasgow are kept low, it remains a quality and professional service, with an emphasis on safety. The staff is overseen by Doctor Robert Herd, who is also a consultant dermatologist for Lanarkshire, having worked in dermatology for nearly two decades.
###