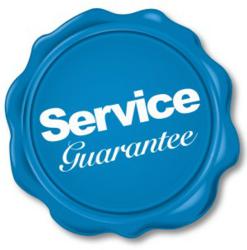 Our clients do not have to worry about downtime at our data centers hurting their customers," said Michael Avina, Chief Technology Officer
Tampa, FL (PRWEB) February 27, 2012
Savtira's clients are immune from the outages and data losses plaguing customers of other B2B solutions providers in recent headlines. Savtira is the premium cloud providerof global eCommerce, providing a carrier-grade infrastructure, security, a fully meshed network, load balancing, global edge caching, and private peering to Tier 1 carriers for its eCommerce platform for major retailers.
"All of our eStore clients are treated equally," said Timothy Roberts, President and CEO of Savtira Corporation. "Regardless of whether a client business is large or small, we provide the same enterprise-class service. Our Cloud Commerce platform protects all of our clients from data loss or downtime due to hardware malfunctions, such as disc failure in a data center. Bottom line: we take care of our clients and contractually guarantee this."
Savtira provides its Cloud Commerce eStore clients with access to its extensive broadcast and media network that includes comprehensive redundancy, scalability, performance and manageability. Savtira's network hubs are connected via fiber and termination with DWDM providing 40Gbps of connectivity between data centers. This allows Savtira's network to scale bandwidth as needed to deliver eCommerce and media. Savtira's self-healing eCommerce environment ensures 100% uptime and allows for rapid scalability while ensuring central management.
"Our clients do not have to worry about downtime at our data centers hurting their customers," said Michael Avina, Chief Technology Officer. "All of our eStore clients are provided the same carrier class network environment with guaranteed backups regardless of where they are located and whether they are a massive corporation or a small-to-medium sized business."
Savtira's network offers:

100% uptime
Network management center monitoring 24x7/365 through out-of-band network
Point-to-point, meshed, dedicated circuits to provide high-availability to mission-critical sites
Virtualized cloud environment for maximum redundancy, seamless failover, and live site migrations
Tier-1 and Tier-2 datacenters in key markets near population centers
2.3 million miles of fiber in the top US and European markets
Direct connectivity into over 2,800 commercial buildings
10 gigabit Ethernet switching and routing
Teleports in key markets for broadcast transcoding and secure IP delivery
Over 100,000 caching servers to ensure performance at the edge of the network
SAS 70 Level-2 and PCI Level 1 compliance
24x7 dedicated security and information assurance team.
High-end servers for distributed eCommerce applications
About Savtira
Savtira is in the business of digital distribution with a Software-as-a-Service (SaaS) ecommerce platform that provides a turnkey system for the distribution, marketing, merchandising, and sale of digital media and physical goods in a single store, and in a single, unified shopping cart. Savtira-powered eStores are designed to meet the specific needs of retail partners and are custom-branded for each one. To facilitate the delivery of digital content, Savtira is building a new-generation, carrier-class Entertainment Distribution Network (EDN), streaming all digital media from the cloud, with a feature set that eclipses anything on the market. The company is headquartered in Tampa, Fla., and has an office location in the United Kingdom. For more information on Savtira, visit: http://www.savtira.com or call 813.402.0123. Follow us on Twitter at: http://www.twitter.com/savtira.
Savtira is a registered trademark. All other product and service names mentioned are the trademarks of their respective companies.
Media Contact
Savtira Corporation
Direct: (813) 440-3841 Fax: (813) 440-3800 http://www.Savtira.com
###