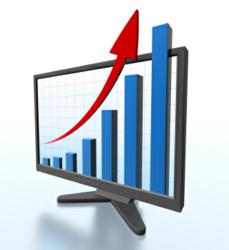 Having an online store adds convenience and will help you expand your business' client base and marketing opportunities tremendously.
Las Colinas, TX (PRWEB) February 29, 2012
NTC Texas, a payment processor representing Elavon Global Acquiring Solutions throughout the United States today announces "The Beginner's Guide To Starting A Online Business." Buyers today often use the internet for speedy service to shop for products they need or want; most sales are paid for with credit and debit cards.
"When customers click "submit to pay," the transaction is transmitted securely from real-time payment processing to transaction management. Customers increasingly expect this method of buying and it can improve your cash flow significantly. Having an online store adds convenience and will help you expand your business' client base and marketing opportunities tremendously," said Linda Borek, NTC Texas' Chief Executive Officer.
Step 1: Set-Up an Online Merchant Account and Integrate a Reliable Online Payment Software System
For businesses the payment processes for customers to have the ability to purchase products and/or services online is necessary to business profitability. Once a customer fills their online shopping cart, they will be ready to make the payment. This is an important step in all online stores. This can be through a credit/debit card and an e-check - the most popular being the credit card. All online stores need to have the necessary systems in place to accept the credit card payment online. This is where the Online Merchant Account comes into the picture. In the simplest of terms, a online merchant account is a specialized account provided by a processing organization, such as NTC Texas, to enable real time e-commerce transactions.
Essentially to have the greatest amount of flexibility in operating your business while obtaining a pay structure that matches your business' needs is ideal. It is effortless to set up online credit card processing with the help of NTC Texas. You want your online processing software system to be first and foremost secure, reliable and versatile (it should enable you to accept all forms of payment from anywhere at any time). Here are a few online credit card processing options:

VirtualMerchant Hosted Payment Solution: Accept a full range of payment types - from credit and debit cards to electronic checks and gift cards. Process transactions in physical face-to-face, mail order/telephone order, or e-commerce environments.
InternetSecure E-Commerce Solution: Flexible, PCI compliant and cost-effective e-commerce solution that eliminates the need for merchants to contract with a third-party gateway provider
Authorize.Net Payment Gateway: Provides Internet Protocol (IP) payment gateway services that enable merchants to authorize, settle and manage credit card or online electronic check transactions (eChecks) over the Internet anytime, anywhere.
Step 2: Online Credit Card Processing with a Shopping Cart
For businesses with an established store front and an online site, the next crucial step towards your own web store is the addition of a shopping cart. A web-based shopping cart is where customers can read an inventory of products and mark off the selections they want. It is one of the most important parts to having a seamless e-Commerce switch. Additional components that are critical to a shopping cart are merchant services, knowing what payment options your business will offer, shipping and tax configurations, and most importantly security. There are literally hundreds of shopping carts available. They range from simple scripts to complete e-commerce solutions. View Virtual Merchant's Compatible Shopping Cart List to find cart options for your website.
Step 3: Choose a Standard Credit Card Payment Gateway
It is necessary that you set up an online payment gateway for your business, particularly when you are selling products and services online. Today's customers want everything to be as speedy and as uncomplicated as possible. Without a doubt, the same holds true for the online business as well. While your customers want to pay for your products and services online, they want the entire online payment process to be smooth and fast. Therefore, an online payment gateway is indispensable for running an online business efficiently and successfully.
Integration of an online payment gateway ensures an enriching buying experience for your customers, giving them a solid reason to come back to you time after time. From your customers' standpoint, there are factors that they take into consideration before deciding to pay online.
Step 4: Addressing the Security Issues of Online Transactions
This is perhaps the most crucial issue that online merchants face when setting up an online payment system for conducting online business. Due to the prevalence of fraudulent activities related to the credit card payments & processing, customers have become more cautious and selective about certain aspects such as quality, reliability, convenience and reliability of your online payment system. You can conduct the highest level of security check to eliminate any fraudulent activities using Trustwave, the leading provider of on-demand data security and payment card industry (PCI) compliance management solutions to businesses and organizations throughout the world. It is important to choose a specialized online payment software provider that not only addresses the major and most common security issues in online business, but also make the entire online payment system a stress-free experience for your customers. Hence, as an online merchant you need to set up an online payment system that takes proper care of these aspects in order to improve the trust and confidence of your customers upon your payment system.
About NTC Texas
Established in 2004, NTC Texas located in Las Colinas, Texas is a merchant service provider representing Elavon Global Acquiring Solutions throughout the United States and Canada. As a team, NTC Texas and Elavon deliver the most powerful transaction processing package in the industry with a proprietary network, fully redundant systems, 100% up time, superior customer service and a broad spectrum of products. Our credit card processing and other merchant services help increase revenues and decrease costs for businesses in healthcare, manufacturing, and many other industries.
# # #