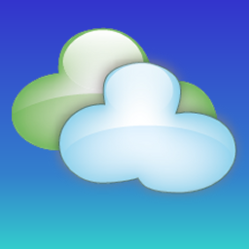 Hassle Halved, Success Shared
Warrington, England (PRWEB UK) 29 February 2012
Cloudware Hosting Ltd is the revolutionary new company enabling anyone to make money from their website, online magazine/newspaper, forum, blog or application by allowing new customers to quickly and easily subscribe online.
Perfect for membership websites, after a quick, less than three minutes sign up, Cloudware City provides everything necessary to start signing up customers who are then billed to access the website or content. All major credit and debit cards are accepted, no special banking arrangements are required and the only thing the website owner need decide is where they want their money sent.
As the latest incentive, Cloudware City is offering £5.00 credit to their account as a thank you for every vendor who recommends the service to a new customer that makes use of the service to enable subscriptions to their website. Referring Vendors don't need to actually use the service themselves to participate (although a simple registration is required).
Details can be found at https://cloudwarecity.com/vendor/affiliate-referrals?122b
Commented Keith Hall, Founder and CEO, "This latest promotion demonstrates the belief in our service and enable our customers to earn even more with Cloudware City, we believe in success shared, and the more customers use our integrated Web App Store, the greater the selling opportunities are for everyone involved."
The exclusive Cloudware City Web App Store can be found at https://cloudwarecity.com/store?122b
In return for a fixed 30% commission, Cloudware City provides sales and billing, subscriptions management and access control to websites through its unique cloud-based combined service platform.
Offering ready made plug-ins for Joomla and WordPress, Cloudware City also enables content providers to build lucrative membership subscription websites without requiring any software development effort or up front costs.
About Cloudware City
Cloudware City was set up specifically to address the billing and subscription needs of online content providers. Cloudware City uses the latest web technologies to provide easy, seamless access to a fully featured subscription billing and authentication management platform. Delivering easy to use subscriptions billing to content providers of all sizes allows the content providers to concentrate on their own business whilst Cloudware City handles subscriptions. Hassle Halved - Success Shared.
Cloudware City can be found at https://cloudwarecity.com
###