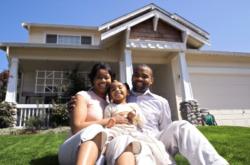 Bankruptcy is an effective means to stop foreclosure and allow homeowners to stay in their homes.
Atlanta, GA (PRWEB) February 29, 2012
C. Golden & Associates is reaching out to homeowners in south metro Atlanta who are in fear of having their homes foreclosed. The next round of GA foreclosure sales is set for March 6, 2012 and time is not on the homeowners side. This Atlanta bankruptcy attorney helps clients by assisting in bankruptcy filing. Bankruptcy provides debt relief enabling clients to catch up on mortgage payments and stops foreclosure all together. The Golden team is working hard to keep homeowners out of the coming flood of Georgia foreclosures.
The main reason that the number of foreclosures is rising again is because a lawsuit that the U.S. Government filed against 17 major banks has recently been settled. These complaints were filed in federal or state court in New York or the federal court in Connecticut. The complaints sought damages and civil penalties under the Securities Act of 1933. The cases are Federal Housing Finance Agency v. Bank of America Corp. (BAC), 11-CV-6195; FHFA v. Barclays Bank Plc., 11-CV- 6190; FHFA v. Citigroup, 11-CV-6196; FHFA v. Credit Suisse Holdings (USA) Inc., 11-CV-6200; FHFA v. Deutsche Bank AG, 11- CV-6192; FHFA v. First Horizon National Corp., 11-CV-6193; FHFA v. Goldman, Sachs & Co., 11-CV-6198; FHFA v. HSBC North America Holdings Inc., 11-CV-6189; FHFA v. JPMorgan Chase & Co., 11-CV- 6188; FHFA v. Merrill Lynch & Co., 11-CV-6202; FHFA v. Nomura Holding America Inc., 11-CV-6201; FHFA v. SG Americas Inc., 11- CV-6203, U.S. District Court, Southern District of New York.
During the lawsuit hearing the major banks drastically reduced the number of foreclosures they were processing. This has caused a major back-log of distressed properties and now that the lawsuit has been settled, the banks are once again moving on with foreclosure proceedings. This is where C. Golden & Associates can step in to assist homeowners in filing for bankruptcy. Bankruptcy is an effective means to stop foreclosure and allow homeowners to stay in their homes.
Though bankruptcy is not generally known for stopping foreclosures, it is one of the many benefits of the legal process that homeowners in distress can reap. When you file for bankruptcy an "automatic stay" is put in place to stop all creditors from seeking payment, therefore they cannot repossess assets. Bankruptcy will have a negative impact on credit ratings. However, it is generally not as damaging as undergoing a home foreclosure. C. Golden & Associates wants their clients to get the best solution possible to a difficult financial situation and to know that bankruptcy is one of their best options.
C. Golden & Associates is known as one of the most compassionate and dedicated firms in Georgia. They truly do go above and beyond the call of duty. The founder of C. Golden & Associates, Colleen Golden, has this to say about her firm, "I chose to start this firm because I want all of our clients to know that there is a way out. We are here to make their life better in these troubled economic times. We go out of our way to make sure that our clients are able to afford the benefits of legal representation during bankruptcy proceedings. We offer a great flat rate for clients filing for Chapter 7 bankruptcy and we also provide a no-money-down option for qualified homeowners better suited for Chapter 13. Our office makes evening and Saturday appointments to make sure that everyone is able to get legal assistance when they need it."
C. Golden & Associates recently added a second office to enable the firm to provide service to a larger geographic area. They are located in Fayetteville and Lithonia, Georgia to better serve communities such as Stockbridge, McDonough, Conyers, Covington, Peachtree City and Jonesboro, GA. C. Golden & Associates offers flexible payment plans and appointment scheduling to all homeowners in need. They can be reached by phone at (770-720-7220) or by email to answer any questions day or night.
###