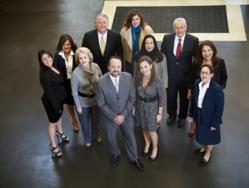 Our international outreach has always been our strength in the marketplace.
Miami, Florida (PRWEB) February 28, 2012
On Friday, February 24, 2012, in the Doral Park Golf and Country Club, Interinvestments Realty® celebrated the past year's achievements.
"One of our biggest accomplishments is the inclusion of 7 new tools in our Agenttoolbox.pro, which is a Realtors'® Luxury Website with 'smart features," said Emilio Cardenal, Executive President of Interinvestments Realty® in his allocation. "Agenttoolbox.pro is a professional database with a variety of tools. It will serve to enhance our outreach and at the same time, will magnify our promotional presentation. One of our best received tools is the AdBuilder.pro. By using this virtual device our associates can create free classified ads fast and easy! The AdBuilder.pro gives our associates the ability to promote themselves to millions of buyers on the Internet and generates more leads," added Cardenal.
"We expect in the years to come, that the foreign buyers shall to continue to drive the real estate market in South Florida. Consequently, our future plans are geared to serve the International buyer sector. We are currently in the process of selecting our new Broker-affiliates in Europe and Asia which we will be added to our exclusive Brokers' Network," concludes Cardenal.
Genevieve Bouchard was recognized as the Top Producer from over 250 Interinvestments Realty associates in 2011. "I specialize in French-Canadian clients that are looking for a second home or investment. They feel South Florida is currently offering a tremendous value and it's a destination they always been familiar with," Bouchard was quoted.
###