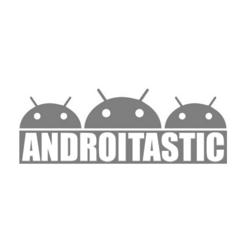 We want to provide our customers with an exclusive line of unique cases that appeal to them.
Industry, CA (PRWEB) February 29, 2012
This month, AccessoryGeeks.com has debuted their new line of in-house brand cases. This new line of cases is known as The Geeks Protection Line, and the first cases featured in this line is the Androitastic series.
A contest was held earlier in the month among the staff at Accessory Geeks to name the new case line and series. The winners of the naming contest were KC Nakaki, Channel Manager at Accessory Geeks, who created the name of the house brand, Geeks Protection Line, or GPL. The first series of cases, Androitastic, was named by Melissa Cain, Hot Pink Geek, who is a member of the Purchasing department. This first line of cases will be exclusive to a few choice Android phones. The contest was organized by Julian Kwok, a member of the Marketing department, who also advised on designs and which models the cases would be produced for.
The designs of the cases for the Androitastic series were created by three staff members of the company, Chris Lu, on of the company's programmers; Dennis Camargo, the videographer; and Luis Espinosa, a member of the warehouse team. The designs are modifications of the original Android logo, each with a creative spin from the designers.
"We want to provide our customers with an exclusive line of unique cases that appeal to them, and expand our line to cover more popular phone models," Julian Kwok explained, "Our Androitastic line of cases come with unique designs, created by our top designers and should appeal to fans of Android phones and the Android robot."
The first wave of cases in the Androtastic series include hard and rubberized hard cases featuring the Android logo and the Androdtastic logo on the reverse. Later, the designs created by the staff members will be introduced. These designs will be featured on cases made from a TPU material. The phones that these cases will be available for include the Samsung Galaxy Nexus, the Samsung Galaxy S II Skyrocket, the Samsung Epic 4G Touch, and the T-Mobile Samsung Galaxy S II.
The Geeks hope to expand the Geeks Protection Line to other devices, including the iPhone, in the future.
###