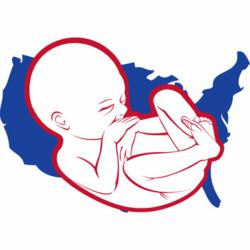 (PRWEB) February 27, 2012
Personhood USA is applauding a Pro-Life Super PAC ad exposing Mitt Romney's continued support of abortion.
"A person's heart is known by his actions. Unfortunately, Mitt Romney's actions do not show evidence of a true change of heart regarding legalized abortion. The Pro-Life Super PAC's ad clearly shows that even after his pro-life 'conversion' Mitt Romney has been no friend to pro-lifers," said Personhood USA Legal Analyst Gualberto Garcia Jones, J.D. "The days of the pro-life movement being used as a convenient political label with no accompanying accountability appear to be over."
According to the Pro-Life Super PAC ad, as governor, Mitt Romney provided for state-sponsored abortions, forced Catholic Hospitals in Massachusetts to pay for abortion coverage for their employees, and appointed a notorious pro-abortion judge to the bench. The Pro-Life Super PAC clearly backs up these facts on its website, http://www.ProLifeSuperPAC.com.
As a presidential candidate, Mitt Romney has refused to sign the Susan B. Anthony List's Pro-life Presidential Leadership Pledge and Personhood USA's Republican Presidential Candidate Pledge. Mitt Romney also has turned down numerous invitations to appear at pro-life forums alongside the other presidential candidates.
"Pro-lifers deserve to know Mitt Romney's track record, and Personhood USA applauds the Pro-life Super PAC for being an advocate of the unborn during this political campaign," continued Garcia Jones. "Thankfully, the pro-life movement is developing its own, independent voice, a voice that insists candidates not only talk pro-life, but that they act pro-life."
###