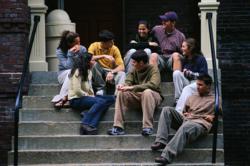 Jamesburg Superintendent Dr. Gail S. Verona noted, "This is a perfect example of the increasing trend for school districts to collaborate on solutions for learning (formal and informal) through online delivery methods."
(PRWEB) February 29, 2012
As the 2011-2012 school year passes the midway point, many schools and districts are still looking for a flexible, economical training solution for getting their staff the required NJ Department of Education Professional Development training. Increasingly, online training is helping schools meet their training obligations while stretching their training dollars.
Since 2008, MindCross Training, in partnership with NCADD of Middlesex County, has been offering their Professional Development series of online courses to schools throughout New Jersey. MindCross Training and NCADD of Middlesex welcome Delaware Township and New Brunswick Schools as the latest schools to take advantage of the online program.
Delaware Township has already started to see the benefits of online training. School Counselor Eileen Ventimiglia reports "Some staff has already started taking the training and they are thrilled to be able to do this in the privacy of their own space and own pace."
The online training gives staff members 24/7 access from any computer with an Internet connection. The program contains five courses combined with administrative and reporting capabilities. Bullying, cyberbullying, youth suicide prevention, alcohol and drug abuse, and child abuse and neglect courses are all included.
Jamesburg Public Schools has been using the program since the 2009. "We are pleased to have partnered with NCADD on this exciting and innovative learning application," noted Jamesburg Superintendent Dr. Gail S. Verona, " this is a perfect example of the increasing trend for school districts to collaborate on solutions for learning (formal and informal) through online delivery methods."
New Jersey school districts and individual schools looking to meet the State's requirement for the Anti-Bullying Act in addition to the other courses can find additional information at the New Jersey Schools webpage or contact MindCross at 304.725.2617.
About MindCross
MindCross Training is a boutique provider of innovative learning solutions for all organizations large or small. MindCross customized offerings are focused on reducing the cost of training while maximizing results. MindCross focuses on building training solutions that engages the learner and promote educational success. MindCross has been helping clients implement successful training solutions for over 10 years. Additional information can be found at http://www.MindCross.com
About NCADD of Middlesex County
The National Council on Alcoholism and Drug Dependence (NCADD) of Middlesex County, Inc. is a not for profit public health agency whose mission is to improve the health and well-being of individuals, families and communities through the elimination or reduction of alcohol, tobacco, and other drug-related problems. Services focus on prevention, education, advocacy, and support for personal recovery, and are based on rigorous evaluation and documented positive outcomes.
###