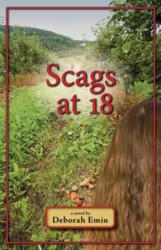 "Read the books you won't be sorry you did! I give a glowing recommendation to the books." A. Craven
(PRWEB) February 29, 2012
Lynda's Page is the newest page on the Sullivan Street Press website. Lynda and some of her friends will be blogging to share their experiences of living with ovarian cancer.
As Lynda said when we offered her and her group this opportunity to tell their story:
"I'm hoping visitors (to the site) will know we are "real." Our story is not made-up and all rosy. We are not conceived in some author's mind; we are the real deal.  Ours is the story of women living with the deadliest form of gynecological cancer, fighting for life, dignity, respect and to blaze a trail for others. It is a story about losing 3 friends in 18 weeks to ovarian cancer but not giving up hope for ourselves. It is the story of one member, me, and to another extent my friend Carole's, determination to raise the bar on awareness and advocacy."
It is from this gritty awareness of life with ovarian cancer that Lynda and her friends speak. The new platform will allow them to not just blog about their experiences but to interact with those living with or knowing those living with ovarian cancer.
Lynda and her friends have been actively involved in fund raising and advocacy work for 18 months, in partnership with the Foundation for Women's Cancer and Bakers Square. The group is known as OCHO--Ovarian Cancer Hope Organization. Their momentum has been building and Sullivan Street Press will now add its marketing weight to this work in progress.
No special codes or passwords will be required for purchasing the e-book and benefiting the Foundation for Women's Cancer. All sales will reflect Sullivan Street Press' commitment to raising money. Initially, SSP will donate $1.00 per copy but as the sales goals are reached, more money will be donated to the Foundation. The price of Scags at 18 is $12.95.
In keeping with the publisher's mission to lead the way as a green e-publisher, Sullivan Street Press' website and Facebook page are the only places where Scags at 18 can be purchased.
About the Publisher
Sullivan Street Press, Inc. is a green e-publisher whose mission is to change the publishing paradigm. For both environmental and financial reasons, the press advocates for how the new digital changes will affect the book business and the book lover. Sullivan Street Press disseminates timely information about these changing aspects of the publishing business.
The publisher's blog is at http://www.sullivanstpress.com
The publisher's facebook page is at http://www.facebook.com/sullivanstpress
Twitter: @sullivanstpress
###