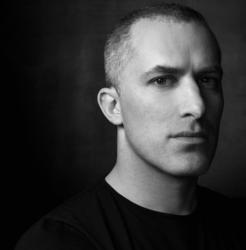 San Diego, Calif. (PRWEB) February 28, 2012
Acclaimed architect and designer Joshua Prince-Ramus, whose projects include the Seattle Central Library and the Dee and Charles Wyly Theatre in Dallas, will deliver a lecture March 2 to NewSchool of Architecture and Design (NSAD) students and faculty on the topic of "Slow Architecture" at the Hilton San Diego Bayfront. NSAD will also provide a live video stream of the 7:30 p.m. lecture for the general public.
"Joshua Prince-Ramus' lecture presents a remarkable opportunity for our students to learn from his unique approaches to the design process," said NSAD President Steve Altman. "His ability to create inspiring designs that extend the boundaries of what is possible is testimony to the power of architecture's artistry and science. It is an important and empowering message for our students and our campus community."
Prince-Ramus is principal of REX, an architecture and design firm based in New York City. He has been described as the "savior of American architecture" by Esquire magazine, has been credited as being one of the five greatest architects under 50 by The Huffington Post and named one of the 20 most influential players in design by Fast Company magazine. He received a Bachelor of Arts in Philosophy with distinction from Yale University in 1991 and a Master of Architecture from Harvard University in 1996.
REX has received numerous accolades, including second prize in the international competition for the new Edvard Munch Museum in Oslo, Norway, and has been named finalist in the international competitions for both the new Victoria & Albert Museum in Dundee, Scotland, and the Sitra, Finnish Innovation Fund's Low2No sustainable development in Helsinki, Finland. The Seattle Central Library, which was completed when the firm was under a different name, was awarded in 2005 the highest honors bestowed by the American Institute of Architects (AIA), the American Council of Engineering Companies (ACEC), and the American Library Association (ALA). In 2010, the Wyly Theatre project also won the top awards conferred by the AIA and ACEC.
Prince-Ramus is the latest speaker in NSAD's lecture series by notable architects and designers, which includes last year's presentation by the award-winning Danish architect, Bjarke Ingels.
The NSAD website will include updated information for members of the public interested in viewing the Prince-Ramus lecture March 2. For additional information, visit http://www.NewSchoolArch.edu.
About NewSchool of Architecture and Design
NewSchool of Architecture and Design (NSAD), founded in 1980, is located in San Diego, California. NSAD is accredited by the Accrediting Council for Independent Colleges and Schools (ACICS). ACICS is listed as a nationally recognized accrediting agency by the U.S. Department of Education and the Council for Higher Education Accreditation. NSAD's Bachelor of Architecture, Master of Architecture and Executive Master of Architecture programs are accredited by the National Architectural Accrediting Board (NAAB). NSAD also offers a pre-professional Bachelor of Arts in Architecture, a Bachelor of Science in Digital Media Arts, a Bachelor of Science in Construction Management, a Bachelor of Landscape Architecture, a Master of Landscape Architecture, a Master of Construction Management and a Master of Science in Architecture. For more information, visit http://www.NewSchoolArch.edu.
###