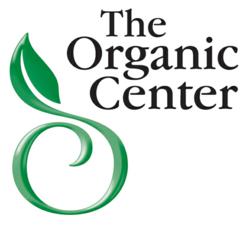 Boulder, Colo (PRWEB) February 28, 2012
The Organic Center, a leading research institute focused on the science and educational benefits of organic food and farming, today announced that it will hold its 9th Annual VIP Dinner at Natural Products Expo West on the evening of March 9, where it will also welcome four new board members and announce its coming priorities for the year.
The 9th Annual VIP Dinner will be held at the Anaheim Hilton's California Ballroom on March 9, 2012, and Dr. Alan Greene, pediatrician, author, and clinical professor at Stanford University School of Medicine, will be the keynote speaker. Award-winning multimedia artist and photographer, Douglas Gayeton, will also preview his "Lexicon of Sustainability," and green living expert and TV host, Sara Snow, will serve as the night's emcee. Dr. Chuck Benbrook, will present science awards to Dag Falck, organic program manager for Nature's Path and Erin Schrode, co-founder and spokeswoman for Turning Green. Falck is receiving his award for outstanding technical contributions to organic food and farming, while Schrode is being honored for the power of her voice in communicating the benefits of an organic lifestyle.
The Organic Center will also welcome four new members to its board of directors, including: Myra Goodman, co-founder, Earthbound Farm; Theresa Marquez, chief marketing executive, Organic Valley; Nora Pouillon, owner and chef, Restaurant Nora; and Jim Seiple, group vice president, R&D, consumer brands, Safeway. Each new board member was chosen for his or her dedication and commitment to advancing the benefits of organic food and farming.
New board members will join The Organic Center's existing board members, which include Mark Retzloff, board chair, co-founder and chairman of Alfalfa's Market; co-vice chairs, Michael Funk, chairman and co-founder of UNFI and Michelle Goolsby, former EVP of Dean Foods Company. Other board members include Ryan Black, co-founder and chief executive officer, Sambazon; Ken Cook, president, Environmental Working Group; Timothy Escamilla, vice president procurement/supply chain, Ready Pac; Anna Getty, holistic lifestyle expert, author, founder of Pregnancy Awareness Month; David Karr, co-founder and vice president of marketing, Guayaki Yerba Mate; Blaine McPeak, president, WhiteWave Foods; Susan Shields, senior vice president and chief marketing officer, Jamba Juice; Sara Snow, green living expert and TV host; and Margaret Wittenberg, global vice president for global quality standards and public affairs, Whole Foods Market.
The Organic Center's advisory board members include Alan Greene, M.D., pediatrician, author, and clinical professor, Stanford University School of Medicine; Alex Petrov, vice president retail marketing at PayPal; George Siemon, chief executive officer, Organic Valley; Water Robb, co-chief executive officer, Whole Foods Market; Andrew Weil, M.D., chief executive officer of Weil Lifestyle, LLC; Anthony Zolezzi, co-founder, Pet Promise and president of Zolezzi Enterprises.
The Organic Center also announces its priorities for the year at the dinner, which include studies focused on the nutritional differences between conventional and organic grains and the nutritional superiority of plant-based organic foods. Communicating the benefits of organic food and farming will be a priority, and as such, the Center will create and distribute new communication pieces every month that help consumers understand the benefits of organic in user-friendly language. They will cover a variety of topics, including ways to save on organic food, reasons to go organic, why you can trust the organic seal, and facts to know about GMOs. Other initiatives include educational info-graphics, a monthly consumer newsletter, increased social media engagement, and a new smart phone app in partnership with Field Fresh Apps.
If you would like to purchase tickets to this year's Annual VIP Dinner, please visit The Organic Center's website at http://www.generationsoforganic. To host a table, become an event sponsor or make a tax-deductible donation, please contact Annie Brown at abrown(at)organic-center(dot)org or 303-499-1840.
About The Organic Center
The Organic Center's unique mission is to conduct credible, evidence-based science on the health and environmental benefits of organic food and farming and to communicate them to the public. As an independent nonprofit 501(c)(3) research and education organization, we envision improved health for the earth and its inhabitants through organic food, farming and products. All of The Organic Center's research reports, publications, consumer guides and videos are available free of charge: http://www.organic-center.org or http://www.generationsoforganic.org
###