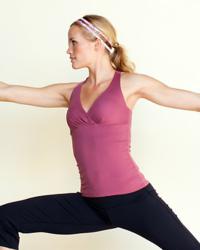 We're excited to partner with another California brand that, like us, creates high-quality clothing that's easy to wear, versatile, and built to last
Santa Barbara, CA (PRWEB) February 28, 2012
Multi-channel clothing retailer, Territory Ahead now proudly offers a collection of prAna® Activewear. The assortment features a mix of high-tech fabrics and soft knits designed for comfort and ease of movement on and off the yoga mat. "We're excited to partner with another California brand that, like us, creates high-quality clothing that's easy to wear, versatile, and built to last" notes Ryan Shadrin, Territory Ahead Vice President of Merchandising.
About prAna:
Founded 18 years ago, prAna® first made clothing for climbing and yoga, and over the years has added styles for other passions as well. The company is environmentally conscious, using only organic cotton, and is committed to supporting fair trade, wind power, and other "green" initiatives.
About Territory Ahead:
Territory Ahead began its journey in 1988 as a new kind of apparel company, offering personality through special fabrics; fine details; and easy, wearable clothing designed from the threads up. Focusing on lifestyle rather than fashion trends, the company offers a collection of men's and women's clothing and accessory items each season through its nationally distributed catalog; website; and retail stores in California, Ilinois, and Washington.
# # #