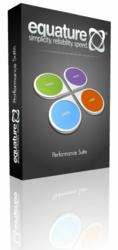 The CMAS Schedule will save agencies time and money when procuring the Equature Next Generation 9-1-1 recording system.
Southfield, MI (PRWEB) February 29, 2012
DSS Corporation is pleased to announce that we are an approved supplier on the California Multiple Award Schedule (CMAS) contract. The CMAS contracting process is a convenient method of doing business for California state agencies and local government agencies. The contract allows agencies to purchase specific products and services directly from DSS Corporation in accordance with each entities unique purchasing policies and procedures.
Public Contract Code (PCC) Sections 10290 et. seq. and 12101.5 include approval for local government agencies to use CMAS for acquisition of products and services. PCC Sections 10298 and 10299 authorizes local government agencies and school districts to use CMAS and other Department of General Services agreements without competitive bidding. CMAS contracts include primarily the same products, services and prices as those included on the federal government's multiple award schedule program.
DSS Corporation's CMAS schedule includes the Equature Performance Suite (http://www.equature.com/) that offers NG9-1-1 Recording & Dispatch Improvement, Call Center Methods and 360◦ Enterprise Content tools that are designed, developed and manufactured in the U.S.A. The Equature Performance Suite combines all communications and data inputs a contact center may receive and assembles these data into intelligent models that organizations use to improve safety, personnel, develop actionable analytics and verifiable behaviors within and external to all organizations.
About DSS Corporation
DSS Corporation, a technology solution provider, in Southfield, MI, is committed to providing the technology tools and solutions to ensure the clarity and accuracy of both voice and digital communications. The company's state-of-the-art contact center recording solutions are used by Fortune 500 companies and many of the most renown government organizations throughout the United States and Canada.
For more information DSS Corp's CMAS contact, call (866) 377-3677 or visit http://www.dss-corp.com .
Contract Administrator:
DSS Corporation -
Donald Gillis
dgillis(at)dss-corp(dot)com
248-569-6440 x2401
###