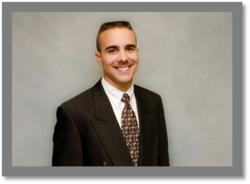 Tampa, FL (PRWEB) February 28, 2012
As critical information technology and information security functions are outsourced to managed service providers it is important to have a clear understanding of the division of responsibilities between the organization and the managed service provider. This understanding becomes more important as compliance responsibilities are also shared. A-lign Security Director Gene Geiger addresses the steps a company should take when selecting a managed service provider that will be responsible for aspects of the company's PCI DSS requirements.
Gene Geiger holds a Master of Accountancy and is a Certified Public Accountant (CPA), a Certified Information Systems Security Professional (CISSP), and a Qualified Security Assessor (QSA).
A-lign Security and Compliance Services (ASCS) http://www.alignsecurity.com is a PCI Council registered Qualifed Security Assessor Company focused on clients' information security and compliance needs. Specializing in industry and regulatory compliance, ASCS can assist clients in the areas of PCI-DSS, FISMA, HIPAA, FFIEC and ISO 27002 compliance.
The Payment Card Industry Security and Standards Council was formed by the five major payment brands, American Express, Discover Financial Services, JCB International, MasterCard Worldwide, and Visa Inc., to align their individual security requirements for the payment card industry. Navigating the requirements of the Payment Card Industry Data Security Standards ("PCI-DSS") requires a deep understanding of information security and the PCI-DSS requirements. Our security professionals have a broad range of experience in the payment card industry from processor, merchant and compliance perspectives. If you store, process or transmit cardholder data you need to understand the compliance requirements that impact you. We are positioned to help you through each of the phases of compliance with one of our PCI-DSS services.
###