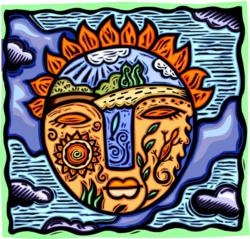 "It's such a unique idea. Teachers can tailor their lesson plans in school to coordinate and build momentum for the fundraising event"
San Diego, Ca. (PRWEB) February 29, 2012
To accomplish these goals, the Green Fundraising Development Institute offers its unique green products on http://www.DoshaFundraising.org.- a website providing more responsible, environmentally friendly and healthier alternatives to polluting and weight gaining products, traditionally used for fundraising, such as fast food coupons, cookie dough, candy or wrapping paper with petroleum impregnated resins. These products use fossil fuels for manufacture and distribution which is the primary source of global warming. The detrimental effects of weight gain due to improper diet, both psychological and physical, are real, evidenced based and must be avoided whenever possible. Purchasing Dosha products for fundraising is such a sensible option and is an investment in clean energy as each product becomes a kind of carbon offset.
Increased pressure has been placed on parents, schools, PTA's, churches, synagogues, clubs, sports teams and nonprofit organizations to operate. Fundraisers are necessary to fill this need. The income a fundraiser provides goes to supplement budgetary limitations every organization encounters today. The Green Fundraising Development Institute realized even higher profits can be achieved when participants can stand behind the products they offer and send an honorable message to their customers at the same time. Knowing how to fundraise in this way makes a statement about what the organization believes in.
Dosha's Fundraising products are divided into five categories that can act as individual fundraising programs because each has a definite message. Customers may order individual products from multiple categories. A fundraiser may choose to offer more than one program in their campaign. Fundraising programs include: Energy and Water conservation products; USDA certified organic human and pet food; Sustainable garden products; Personal care products.
"It's such a unique idea. Teachers can tailor their lesson plans in school to coordinate and build momentum for the fundraising event," says Clifford Wolf, CEO of the Green Fundraising Development Institute. For example a lesson plan might include basic steps to raise awareness about saving energy, that the students can take home and use like turning off lights, the computer or TV when they leave a room. For water conservation, reminding their parents to wash full loads of laundry in cool water and limit showers to five minutes. Equally important is that the students understand the reasons why they should take these action steps and how everyone's small contribution together can make a huge difference.
The Green Fundraising Development Institute understands successful fundraising campaigns are most profitable using products that benefit our health and reduce the environmental impact on earth. Take advantage of the products offered on http://www.DoshaFundraising.org where your organization can raise money while encouraging their customers to make a difference. For more information contact Clifford Wolf at 858-208-7016 or Cliff(at)DoshaFundraising(dot)org
###