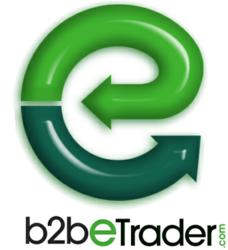 Tampa, Fl. (PRWEB) February 28, 2012
For small businesses, reaching the right suppliers is critical in helping to ensure that a corporation is able to quickly deliver products and services to the marketplace. In some cases, this process involves companies seeking out organizations that can provide them with the products or the materials to meet these objectives. The problem that most businesses are facing, is finding reliable whole sellers or suppliers. To deal with these issues, B2Betrader.com is an effective way for businesses to directly connect with each other. One of the tools that can be used during this process of finding the right partners is e trading.
The Benefits of B2B Electronic Trading
E Trading has a number of benefits for small businesses a few of the most notable include:
The Streamlining of Procedures and Lowering of Costs: When any kind of firm is using B2B e trading, they are increasing productivity and reducing costs. This is because it allows executives to directly interact with each other. While they are eliminating any kind of middleman such as: resellers or brokers. This reduces the time spent in locating suppliers. At the same time, it allows businesses to compare costs among various whole sellers and conduct their transactions online. This helps them to find the right products at the lowest costs possible by comparing suppliers with one another. Over the course of time, this will make the firm more competitive and capable of adapting to the transformations inside the marketplace.
There are No Geographical Barriers: In the past, one of the biggest challenges that most firms were facing is how to find suppliers that could offer the lowest prices possible. This is because there were often challenges associated with the geographic location and the ability to receive products affordably. B2B e trading has changed all of this by allowing suppliers from around the globe to post at one central location. This helps small businesses to find the right suppliers that can deliver them the products they need at lower costs. For example, if a firm wanted to import electronics to sell in its retail stores. B2B could play a role in allowing the company, to reach out to suppliers who purchases directly from the manufacturer. This is when the whole sale costs of producing the product could be reduced significantly (with B2B removing any kind of geographical barriers). Moreover, it is free to use.
Clearly, B2B e trading has a number of distinct benefits that it can offer small businesses. Those that are using this as a part of their strategy are: seeing lower costs for purchasing their products and higher levels of productivity. This is because they can find suppliers from specific regions that can offer them the lowest prices in comparison with traditional whole sellers. This gives any business that is using this strategy a significant advantage over competitors. As a result, those firms that are able to adapt to changes inside their industry are using this as a tool to assist them in achieving these objectives. In the future, this will be one of the ways that small businesses will adjust to transformations quickly.
###