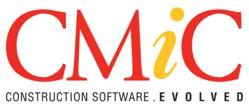 The CMiC-Crown partnership ensures that CMiC users in Southeast Asia continue to receive market leading product and service support, given Crown Systems' unique blend of industry and regional expertise
Toronto, ON (PRWEB) February 29, 2012
CMiC, the leader in creating advanced, technologically open enterprise-wide software solutions for construction and capital project management, recently announced that it would partner with Crown Systems, a leading provider of fully integrated project solutions headquartered in Singapore and operating throughout Southeast Asia. Under the partnership agreement, Crown Systems becomes a CMiC value added reseller and professional services partner.
The CMiC-Crown partnership ensures that CMiC users in Southeast Asia continue to receive market leading product and service support, given Crown Systems' unique blend of industry and regional expertise. Similarly, Crown expects to widen their solutions portfolio with ERP and PPM software solutions that offer unlimited flexibility and construction specific functionality.
Damon Stevenson, CMiC's Director of International Sales explained that "CMiC has already started to reap rewards from the Crown Systems partnership". According to Stevenson, "Partnerships are a key component of CMiC's international expansion strategy and Crown Systems is the perfect partner for Southeast Asia; they understand the regional market and already have a strong business foothold".
Eugene Low, Managing Director of Crown Systems emphasized that "CMiC has the ideal portfolio of construction industry-specific expertise and software solutions required to complete Crown's 3D and beyond solutions portfolio for Building Information Modeling (BIM)". Eugene added that, "CMiC's software solutions are highly customizable and easily integrated with Crown's solutions portfolio in areas of 3D, 4D, and 6D for BIM; a perfect fit that will propel both parties to greater heights."
###