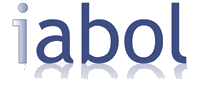 ABOL has quickly evolved into a sophisticated global shipping software company.
Atlanta, GA (PRWEB) February 28, 2012
ABOL Software, Inc., known for its multi-carrier shipping software platform announces the launch of its redesigned website (http://www.iabol.com), which showcases its many new offerings.
The latest and most comprehensive site rework comes after positive and strong growth for the US based shipping software company.
ABOL Software has been providing world class shipping solutions since 1994. Solutions range from free cloud based shipping software with USPS included to premise based enterprise solutions that can support very large package volumes.
The newly designed website allows current clients a fast and quick way to login to the iabol software platform. The site is designed to make it easy for customers to find information fast and easily without having to do any guess work. Whether you own a mom and pop eBay store and need to ship 10 packages a week or whether you are the shipping manager for a multi-national enterprise shipping 100K packages a day, iabol has a solution.
ABOL Software is demonstrating its value to companies globally with its ability to achieve carrier compliance certifications that very few others have acquired. ABOL's extensive carrier compliance sets them apart from other shipping software providers.
Through the new layout and navigation, site visitors can explore a host of products and services then directs the customer to the best possible solution.
The new website also features new products currently offered by ABOL Software. Several FREE products include 30 day trials of iabol's hosted solutions including the first of its kind iPad app that allows customers to ship USPS™ Flat Rate Services from virtually anywhere using the Apple iPad. With over 55 million iPads sold this new app would definitely be in huge demand for progressive minded companies.
Other enhancements to the redesigned site includes simpler access to the ever increasing national and international carrier list that iabol supports. With over 40 supported carriers iabol boast an impressive list. Carriers included range from the USPS in the US to Yodel in the UK.
The new website http://www.iabol.com highlights products, services and solutions that were added or expanded over the last year. ABOL President and Chief Executive Officer Maik Goettel explained that ABOL has quickly evolved into a sophisticated global shipping software company.
About ABOL Software, Inc
ABOL Software is a privately held software company founded in 1994. ABOL streamlines the flow of information between customers, shippers and processes. By supporting high-speed processing and architecture for large volumes, their systems automate the shipping process and manage compliances for all supported carriers.
iabol.com offers a multi-carrier integration which allows customers to save dramatically on shipping costs and eliminate shipping errors. The fully automated shipping software is flexible enough to support individual users that ship only a couple of packages a week to large enterprises that ship thousands of packages a day. Users can access the software from anywhere through an internet browser, multiple sites can use the same version which allows for centrally managed ability. Different roles with permissions can be assigned to users.
For additional information about this release, contact Director of Marketing and Sales, ABOL Software, Inc., 413 Creekstone Ridge, Woodstock, GA 30188, http://www.iabol.com
Ship Anytime, Anywhere
###