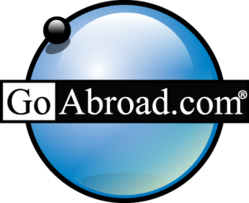 GoAbroad is visited each month by over 1.3 million visitors, establishing the site as a leader in meaningful travel opportunities!
Fort Collins, CO (PRWEB) February 28, 2012
Spring is right around the corner, and as the temperatures begin to rise, there is also renewed energy for international travel opportunities! Whether a traveler is just starting to consider studying abroad or has been planning it for years, it can be tough to narrow down one particular study abroad destination. With so many amazing countries and cities to discover, how does a traveler decide?
To make it easier to answer this question and get travelers started planning their adventures, GoAbroad.com is pleased to feature the top ten most popular study abroad destinations for spring 2012, based on how many users searched for a particular country on GoAbroad.com.
Are acquiring Portuguese language skills in Brazil at the top of a student traveler's list? Or, perhaps students see themselves learning more about Japanese history. Whichever culture, country or language student travelers might be interested in, there is no lack of opportunity to be found in each of these destinations. This is only a small sampling of destinations, and many more spring study abroad programs can be found on GoAbroad.com!
1. ITALY
With its extensive and ancient political history combined with an appreciation for culinary delights, just to name a couple, there are no limits to the cultural experiences and studies to be found in Italy. It's no surprise then, that this dynamic country tops the list for the most popular place to study abroad this spring!
2. SPAIN
Perhaps it's due to the fact that Spain boasts some of the most diverse landscapes and climates in Europe, which attracts so many travelers. With close to 5,000 miles of beaches, a range of dynamic languages, and the extreme popularity of soccer (fútbol), Spain has a never-ending supply of cultural treasures and experiences to offer.
3. FRANCE
It's no secret that the French language is a popular one--it is spoken by 270 million people worldwide (almost as much as the population of the United States of America), and 120 million of those are native or fluent speakers. France is also the only country to have won the most Nobel prizes for literature, and is a country where over 300 kinds of cheese are made (meaning there won't be a lack of options to choose from!).
4. GERMANY
Even with a population of over 82 million, Germany is also known for almost one-third of the country (about thirty one percent) being covered with forests and woodlands. The hundreds of castles found in Germany, as well as being the birthplace of Oktoberfest, are also not to be overlooked. If it's the bigger cities that are of interest, Munich, Berlin, and Hamburg are but a few of the many places to see!
5. JAPAN
Situated in the Pacific Ocean, this island nation is also referred to as the "Land of the Rising Sun." With a culture as diverse as those who call it home, there has never been a better time to explore Japan. More than 70% of Japan consists of mountains, (including more than 200 volcanoes!) and there are four different writing systems inherent to the country. As a major economic power, Japan's island-like size is not to be underestimated!
6. IRELAND
As a country that is regarded as one of the Celtic nations of Europe, Ireland brings together a unique blend of cultural influences from nearby places like Scotland and Wales. The appreciation of it's Gaelic history also influences the modern popularity of football, hurling, rounders, handball and camogie.
7. ENGLAND
A neighbor to Ireland, the country of England is part of the United Kingdom and includes over 100 other smaller islands. England is known for cities and towns with long names, for producing famous musical exports like the Beatles and the Rolling Stones, and for it's unpredictable weather patterns. More than that, though, England has a long and enriching history to learn about, making this popular destination one to add to every traveler's list.
8. BRAZIL
The largest country in South America and the only Portuguese-speaking country in the Americas, Brazil is home to a range of diverse landscapes, culture, and history. The Brazilian rainforest accounts for sixty percent of the Amazon Rainforest and almost every Brazilian city has at least one soccer stadium (obviously quite the popular sport in Brazil!). Traditional Brazilian music also encompasses a unique blend of cultural influences, giving it a distinctive international feel.
9. SWITZERLAND
In Switzerland, it is of interest to note that travelers will never be further then ten miles from a lake! Seventy percent of the country is covered in mountains (around 48 peaks are above 13,000 feet), making it an ideal location for outdoor enthusiasts. Beyond being known for its Swiss chocolates, Switzerland's culture is characterized by its diversity--whether through language, literature, art or music!
10. ARGENTINA
Last, but certainly not least, to round out the most popular spring study abroad destinations is Argentina! Recognized as the 30th largest country in the world by population, with just over 40 million people, Argentina is home to some of hottest and coldest temperatures ever recorded in South America! There is a close affection for cinema in this country, with the highest rates of movie viewing in the world. It is also an ideal location to brush up on and improve upon Spanish language skills!
About GoAbroad.com
GoAbroad.com has been the web's premier resource for meaningful international experiences and alternative travel opportunities for more than a decade. The site boasts the largest and most comprehensive travel directories available online, while providing the most up-to-date and accurate information on programs available worldwide. GoAbroad.com's GoMedia services also offer a distinct range of internet marketing solutions for international education, including website design and comprehensive social media management.
# # #