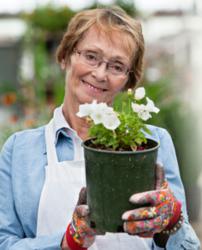 (PRWEB UK) 28 February 2012
Oakland Stairlifts have reported a 5% increase in sales for the 3rd year in a row as UK National Statistics release report that the rate of people living to be older than 75 is rising.
The age that people in the UK are living to is increasing year on year as reported by the UK National Statistics report shows, the measurement used for this is the percentage of people living to be 75. This is currently set at almost 70% of the population in England alone, meaning that over the coming years there will need to be more care homes to host the elderly, or more elderly people living in their own home with the aid of mobility equipment.
The UK Government is introducing new measures within the care industry that will allow people to live in their own homes for longer, by bringing in more carers to come and look after the elderly in their homes more often.
While being able to afford carers is great because it means that elderly relatives will still be nearby all of their family and able to live their own lives. There are those who simply don't have the money for this and so selling the house and moving into a care home is the only option. But now the government are offering up to £30,000 to those who require assisted living, and this money can be spent on a number of things that will make life easier for those in need.
One company that works closely with the elderly is Oakland Stairlifts. The business provide stairlift solutions to meet all staircases and fit any budget, with a rental service available for those who can't afford to buy a stairlift outright. The owner of the company, Andy Lewis said this, "Our customers are always so pleased when they get their stairlift fitted because it means they can stay in their home for longer." This shows that it is certainly a preferable option for the elderly to stay in their own homes and living independently.
Such tasks like widening doorways and installing ramps are all covered by the £30,000 grant the government provides, meaning that homes can be altered to accommodate anyone's needs but it doesn't have to cost the home owner anything. Companies such as Oakland Stairlifts will be the providers of stairlift solutions for many people in the years to come, and as time goes on there will be more people in need of the quality home assistance they deliver.
# # #