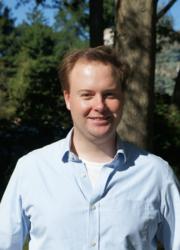 "These are the people, the products and the programs that any savvy solution provider needs to know." - Kelley Damore, VP, Editorial Director, UBM Channel
Norwalk, CT (PRWEB) February 28, 2012
Datto Inc., an award-winning provider of hardware based on- and off-site backup, disaster recovery and business continuity solutions, announced today that Datto Founder and CEO, Austin McChord, has been named one of CRN's 2012 Channel Chiefs.
This prestigious list of the most influential and powerful leaders in the IT channel recognizes those executives directly responsible for driving channel sales and growth within their organizations while evangelizing and defending the importance of the channel throughout the entire IT industry.
McChord recently lead Datto to its third consecutive year of 300% revenue growth. Over the course of 2011, Datto launched its true business continuity solution, SIRIS, more than doubled its partner base, executed over 500 successful disaster recoveries, increased its staff by five times and expanded to over five petabytes of data stored in their secure bi-coastal data centers.
For the ninth consecutive year, Channel Chiefs were selected by the CRN editorial team based on channel experience, program innovations, channel-driven revenue and public support for the importance of IT Channel Sales.
"The 2012 Channel Chiefs list recognizes vendor executives dedicated to driving channel programs in the IT marketplace," said Kelley Damore, VP, Editorial Director, UBM Channel. "Our annual Channel Chiefs issue is a must-read for IT solution providers evaluating new vendors or looking to expand solution offerings. These are the people, the products and the programs that any savvy solution provider needs to know. We congratulate this year's Channel Chiefs for their stellar record of business innovation and applaud them for their continuous dedication to the partner community."
A complete list of CRN's 2012 Channel Chiefs is featured in the February issue of CRN Magazine and will also be featured online at http://www.crn.com.
About Datto Inc.
Datto Inc. is a leading provider of hardware based on- and off-site backup and disaster recovery solutions. Founded in 2007, Datto is a channel-only company changing the way MSPs and VARs deliver complete business continuity. Datto's offerings range from small data storage systems to large, enterprise-class business continuity solutions. Easy and affordable pricing, no recovery or incidental fees, generous upgrade plans and US-based technical support are just a few ways Datto is changing the channel. To learn more about Datto, visit http://www.dattobackup.com and follow us on Facebook, Twitter and our Blog.
Becoming a Datto partner is easy and free. Simply visit the partner page of the website at http://www.dattobackup.com/partners/join and fill out a resale partner form to get started today.
About UBM plc
UBM plc is a leading global business media company. We inform markets and bring the world's buyers and sellers together at events, online, in print and provide them with the information they need to do business successfully. We focus on serving professional commercial communities, from doctors to game developers, from journalists to jewelry traders, from farmers to pharmacists around the world. Our 6,000 staff in more than 30 countries is organized into specialist teams that serve these communities, helping them to do business and their markets to work effectively and efficiently. For more information, go to http://www.ubm.com.
# # #