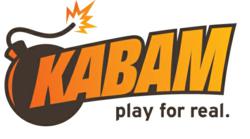 San Francisco, CA / San Diego, CA (PRWEB) February 28, 2012
Download.com, hardcore social gaming company Kabam, and SweetLabs, makers of Pokki, are teaming up to let Windows users download and play popular games like "The Godfather™: Five Families™" in full-screen glory on the desktop without a browser or social network. Pokki desktop apps, with newly released full-screen mode, are now available for download at http://www.download.com for four titles from Kabam: "The Godfather: Five Families," "Edgeworld™," "Thirst of Night™" and "Dragons of Atlantis™."
"We want to give our users access to the full spectrum of software available, and in doing so we want to work with developers who are on the cutting edge," said Sean Murphy, Vice President and General Manager, Download.com. "Kabam has taken a unique position in social gaming and their partnership with Pokki has bridged a gap between the social web interface to an app that lives on your desktop. This opens up Kabam to a whole new universe of users and players and lets us expose our community to very cool, immersive games and a progressive developer."
The partnership between the three companies represents a number of firsts in the social gaming space. With the addition of the Kabam games to their site, Download.com is the first download portal to offer social games for download. Kabam is the first social game company to bring their titles to the desktop, combining deep, immersive gameplay found in massively multiplayer online strategy and RPG games with the connectivity and interaction benefits of social networks. Pokki enables this partnership by providing developers like Kabam a platform to easily create and distribute desktop apps while helping consumers seamlessly discover and access their favorite apps.
"Kabam is excited to open a new chapter in social game distribution by introducing potentially millions of users to full-screen, desktop versions of our popular games on Download.com," said Chris Carvalho, COO of Kabam. "The partnership with Download.com and Pokki allows us not only to reach large numbers of new players but to enhance our games by enabling even higher retention and "stickiness" because of the Pokki app's unique qualities."
"We created Pokki to enable apps like Kabam's games to shine on the desktop, one click away from running in full-screen, bridging the gap between web and desktop," said Chester Ng, co-founder and CMO, SweetLabs. "Download.com represents a huge distribution channel that will let us reach millions of Windows users just waiting to breathe new life into their PC."
Visit http://www.download.com to check out the Kabam Pokki apps today.
About SweetLabs
SweetLabs was founded in 2008 to empower developers to reach new users and monetize great applications. The company's first product was the OpenCandy advertising network, which powers user-friendly software recommendations during the download and installation process. In June 2011, SweetLabs launched Pokki, an application platform that brings the modern "app" experience to the desktop, enabling developers to create engaging, connected desktop applications using standard web languages like HTML5. SweetLabs is based in San Diego and funded by Intel Capital, Google Ventures, Bessemer Venture Partners, and O'Reilly AlphaTech Ventures. Visit http://www.sweetlabs.com for more information.
About Kabam
Kabam is the leader in the free-to-play, hardcore social games arena that is transforming the traditional gaming industry. The company designs games for core gamers, combining the deep, immersive gameplay found in MMO strategy and RPG games with the connectivity and interaction of social networks. Recent Kabam titles include The Godfather™: Five Families™, Dragons of Atlantis™, Edgeworld™, and award-winning Kingdoms of Camelot®. Kabam games are currently available for play on Google+ and Facebook as well as an ever-growing number of global social networks and online channels. Founded in 2006 with headquarters in Redwood City, CA, Kabam has built a team of game industry professionals committed to creating deeply engaging games that delight our players. More information about Kabam can be found at http://www.kabam.com.
About Download
Download.com is the most comprehensive resource on the Web for free downloads, with a catalog of over 800,000 files spanning AV, mobile, music, and games. Each month, tens of millions of people visit Download.com knowing they will find editorial reviews, ratings, user opinions and most popular lists, to help guide them to the best software for their particular need, device and operating system.
Follow CNET on Twitter (@CNET) or Facebook (http://www.facebook.com/cnet). CNET Download.com is a property of CBS Interactive.
###