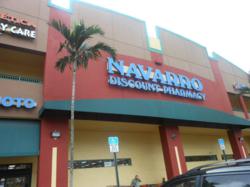 since our launch, it's been flying off the shelves
Miami, FL (PRWEB) February 28, 2012
Keratin treatments help to straighten hair, smooth curls and waves and eliminate frizz. These treatments have been a ritual for many Hispanic women in the US and Latin American countries, many of which have to save money to get these very expensive treatments in salons ranging from $150-$450.
Zelo® offers a solution that achieves salon results with a certified formaldehyde free formula. Many salons still offer treatments containing formaldehydes that have been recently linked to cancer and other health problems. Zelo® contains no formaldehydes but still delivers lasting results. The one-application treatment with Zelo® lasts up to 12 weeks depending on hair texture and retails for $49.99.
Gisela Basilio, Boca Cosmetics Group, Executive Director, says "the Hispanic market is one that really benefits from the manageability Zelo® offers. A recent customer bought 3 kits, telling a store promoter how happy she was to finally see it in stores. She bought one for herself and one for her two daughters and sent back friends to buy more. We are striving to reach out to other minority stores throughout the country, including the African-American market as Zelo® has proven to be an exceptional alternative to using harsh relaxers.
In addition to Zelo's Duo Keratin kit, Navarro also carries Zelo's Velvet hair gloss. The high-end, anti-frizz gloss is for everyone including those just looking to temporarily manage the frizz or use a finishing gloss to style their hair everyday. A favorite, "Velvet" adds shine, has an amazing scent and is an incredible value at $19.99. Basilio adds, "since our launch, it's been flying off the shelves".
Zelo® is available in all 33 Navarro stores in Miami-Dade County and will be available in their first store in Broward County on Grand Opening day 3/8/12.
Boca Cosmetics Group is a cutting edge manufacturer of quality hair care products specializing in high performing hair care treatments.
# # #