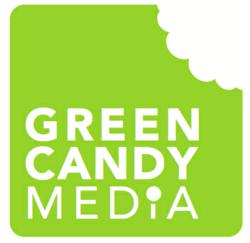 While the economy still struggles to recover, businesses face smaller budgets, increased job responsibilities and a changing online landscape
Los Angeles, CA (PRWEB) February 29, 2012
Los Angeles entrepreneur, Light Silver, has launched Green Candy Media, a 3-in-1 marketing agency providing online presence management & branding, public relations, and media buying, targeting mid-size companies seeking a single solution for all their marketing needs.
Silver, owner of a number of Los Angeles based businesses, has pulled local talent to form a full-service marketing agency. Green Candy has brought together a variety of professionals with experience producing strategic online direction for mid-size companies to fill a need in the ever-changing digital marketplace.
Green Candy is poised to meet the creative and strategic needs of mid-size companies needing assistance to develop and execute marketing solutions to achieve their online marketing goals. For ongoing maintenance or single projects, Green Candy will work on behalf of the client as if they were an internal member of the team.
"While the economy still struggles to recover, businesses face smaller budgets, increased job responsibilities and a changing online landscape," said Silver, President and Founder of Green Candy. "Companies are realizing that outsourcing some of these key responsibilities is a good option and appreciate the intimacy we offer by working as an extended member of their team."
Silver has excelled in finding the right teams and talent to fill voids he finds in the marketplace. Before forming Green Candy, Silver formed a number of other successful niche companies, including the nationwide tax mediation firm StopIRSDebt.com and lingerie/intimates provider GraffitiPink.com.
Green Candy is a full-service online marketing agency specializing in online presence management and branding, PR, and media buying. Headquartered in Los Angeles, the company provides personalized service while maximizing their investment. Follow us on Twitter @GreenCandyMedia or Facebook or learn more at http://www.greencandymedia.com.
###