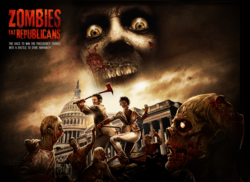 "We wanted to create a seamless and immersing experience for the desktop user, but we also wanted to be able to recreate the whole experience on mobile platforms without major modifications to the source code."
Miami, Florida (PRWEB) February 28, 2012
When the team at Hype Comics started their work, they had in mind one goal: create a comic book with storytelling that maximizes the available technology. "So many digital comic formats are created to replicate print, we felt the entire creative and production process had to be rethought from the ground up," says Founder and Creative Director Scott Ownbey. "The traditional 3-6 panel per page format was created for a print medium, people currently read content on the ipad or online in a horizontal or vertical scrolling fashion with much more emphasis on the larger images and putting the reader in control of the action. We couldn't take a traditional comic and try it in our platform because the characters had to be created in their own planes and spaces," he said.
Zombies Eat Republicans was developed by Scott Ownbey to maximize the hype surrounding the zombies and the presidential election basing the story around both fictional and real characters. The central character Mike Scott is a fictional republican press secretary for Mitt Romney whose quest to win the race for the presidency turns into a battle to save humanity.
In creating the website the Hype comics team wanted to be able to create movement in sensations in a format that would translate for the web, Ipad and Android devices, a true cross platform product.
"Using HTML 5 allows us to publish the project for the web today and in 2 weeks we will launch a web app version of the site, so a reader can download and experience smooth playback on mobile devices such the iPad, without going through the Apple Store," remarks Antolin Partidas Chief Information Officer and Lead programmer at Hype comics.
"We wanted to create a seamless and immersing experience for the desktop user, but we also wanted to be able to recreate the whole experience on mobile platforms without major modifications to the source code (specially for the complex 2D panels animations); so by using a rich set of JavaScript libraries specially designed to enhance HTML5 canvas and audio elements, we were able to achieve this goal and surpass our own expectations," explains Partidas , who also added that the new disposition to the public of hardware-accelerated HTML5 elements available on the majority of the browsers, played a key point to make this project a reality.
Partidas added, "We also paid important attention to the social integration, so we added features such as chat room, comic comments section and social networks panel sharing options. All this features will be equally available on web app version, to ensure the user totally cross platform functional experience."
Ironically Hype comics founder Scott Ownbey outlined a major goal in the beginning was not going through the Apple Store. "We found from experience from a title we developed around Osama bin Laden, Seal Team X, the Apple Store is way to strict on content as they censor content turning down apps while approving others with the same content. We have republicans getting killed mixed with nudity we're not going to waste development time creating an app we know will never see the light of day in the Apple Store. We didn't want to have our hands tied creatively or technically."
"If people want animation they'll watch a movie, if they want to read its an entirely different aesthetic that we think we have addressed in Zombies Eat Republicans," said Ownbey.
For more information, press only:
In the US contact:
Scott Ownbey- 954 462.4000 ext 201
scotto(at)hypecomics(dot)com
###