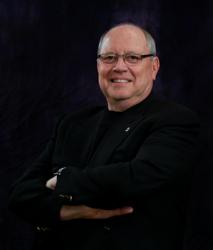 "America's real estate market has a new high touch, flat fee, full service franchise with a great brand. This is definitely a franchise that will draw a lot of attention and is expected to grow rapidly." - Swanepoel TRENDS Report 2012
Scottsdale, AZ (PRWEB) February 28, 2012
Professionals Realty Group USA (ProsUSA) President Glenn Melton is sourced in the annual Swanepoel TRENDS Report 2012 released this month, titled "International Update: Global is Increasingly Local." The report offers data that supports the need for real estate professionals to "diligently prepare now to begin serving a multicultural base of clients."
The following excerpt from the report describes how the Professionals brand is doing just that by offering property management services and the creation of an ongoing supply of property investors:
"Professionals is transferring their extensive knowledge and experience in the investment and management of residential real estate from Australia to the U.S.
Professionals has already started assembling 15-20 U.S. operators that each buy and manage hundreds of properties and are incorporating them under the Professionals network. This approach will significantly expand the opportunities for their residential brokerages, allowing them to tap into a large pool of buyers who in turn benefit from agreeing to standards and levels of service. Furthermore, the 300 office Professionals network in Australia also has hundreds of investors that are already familiar with this relationship and anxious to tap into the more lucrative U.S. rental market.
So, America's real estate market has a new high touch, flat fee, full service franchise with a great brand. This is definitely a franchise that will draw a lot of attention and is expected to grow rapidly."
"There is great opportunity for real estate brokers and agents to evolve their business and connect with international buyers," says Melton. "A development is unfolding today which will make working beyond borders commonplace in the U.S., and the Global Property Investor Network we are launching is a seamless way for all parties to get involved."
The formal launch of the Professionals Global Property Investor Network and details on its international investment property program will be released in the coming weeks.
"The Swanepoel TRENDS Report offers the inside track to the U.S. residential real estate brokerage industry and is the undisputed Number One publication tracking national trends," says Glyn Morgan, chief executive officer of Professionals Global. "It's a testament to Glenn's knowledge and vision that he is cited as an expert source in the 2012 edition."
The real estate residential brokerage industry is amidst significant structural change and the Swanepoel TRENDS Report tracks important trends, technology innovations, changing consumer behavior, the economy, mergers, the National Association of Realtors®, etc. Stefan Swanepoel has penned over 19 books, reports and whitepapers and over 1,000 published articles. Swanepoel's most popular real estate books include the 1998 Amazon.com bestseller, Real Estate Confronts Reality, and the annual Swanepoel Trends Report (2006, 07, 08, 09, 10, 11 and 2012).
For a copy of the full report, visit http://www.retrends.com. For more information about Professionals Realty Group USA and/or President Glenn Melton visit http://www.ProfessionalsRealty.com or call (480) 374-1260.
About Professionals Realty Group USA
Professionals Realty Group USA (ProsUSA) is a real estate franchising company which brings a brand new franchise business model to the United States real estate industry that has been successful overseas for nearly 35 years – a fixed-cost "membership" organization. ProsUSA is the sister-company of prominent Australian-based Professionals Real Estate Group founded in 1976 which has a global network of more than 350 offices in Australia, New Zealand, Indonesia, Thailand, Papua New Guinea, Vanuatu and Fiji. Professionals Realty Group USA is headquartered in Scottsdale, Ariz. and officially launched on June 17, 2011, for more information visit http://www.ProfessionalsRealty.com or call (480) 374-1260.
###