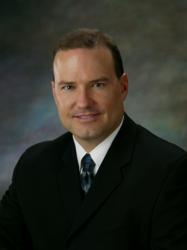 Our partnership with Astute Solutions provides our clients the ability to have a full suite of best-in-class customer care services and allows our clients to integrate social media real time responses into their contact center strategy
Plano, Texas (PRWEB) February 28, 2012
Tim Houlne, CEO of Working Solutions, will speak at the Astute Solutions 2012 Customer Conference on Tuesday, February 28, 2012 in San Diego, California. Houlne will co-present, "Home Alone: Maximizing the ROI of At-Home Agents," with Jeanne Jones, Director of Consumer Affairs for ConAgra Foods. The session will explore two different approaches to a successful at-home agent program.
Houlne has served as CEO of virtual call center leader Working Solutions since 2000. His expertise in call center services spans at-home agents, brick-and-mortar call center facilities and hosted call center technology across various disciplines including sales, customer service, technical support and warranty management. Houlne is a frequent speaker for various industry forums and schools.
"Our partnership with Astute Solutions provides our clients the ability to have a full suite of best-in-class customer care services and allows our clients to integrate social media real time responses into their contact center strategy," says Houlne. "I am honored to co-present this session with Ms. Jones."
The Astute Solutions 2012 Customer Conference is being held in San Diego from February 26 – 29, 2012 and will feature the Astute Solutions family of employees, customers and partners. For more information on this conference, please visit the Customer Conference website at http://www.cvent.com/events/2012-astute-solutions-customer-conference/event-summary-8c200fe5498e4d53bc1b457cd07194ca.aspx
About Working Solutions
Working Solutions improves return on investment and controls costs for contact centers by providing groundbreaking results through the right people and technology delivered at the right time. Working Solutions' services include Agents OnDemand®, experienced at-home agents; WS iNet®, a call center cloud technology platform; and PostQ, a comprehensive social media management and engagement tool. Founded in 1996, Working Solutions is now a leader in home-agent call centers and virtual call center technology that delivers first-class results that exceed those delivered in traditional in-house or outsourced call centers. For more information, visit http://www.workingsolutions.com.
About Astute Solutions
Astute Solutions' customer relationship management, knowledge management and social CRM solutions support the strategies of customer-centric companies around the world. Its award-winning technologies remove the operational barriers to service excellence, enabling consistent, accurate, and complete discovery and service experiences. Through automation, simplified access to information, agent guidance, and end-to-end voice of the customer reporting; organizations establish a framework for exceptional multi-channel service delivery. Across industries, they are equipped to create business value from customer insight, quickly achieving ROI. Companies partner with Astute Solutions to improve enterprise processes, reduce costs, increase sales, and strengthen relationships. They earn the loyalty of empowered customers through differentiated service experiences and market-driven innovations. For more information, visit http://www.astutesolutions.com.
Agents OnDemand, Working Solutions and WS iNet are trademarks of WSOL, Inc.
###