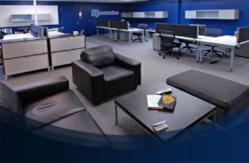 We customize the incubation program for each business we work with, which allows us to help every entrepreneur focus on the things that are most important to their success.
Langhorne, PA (PRWEB) February 27, 2012
Novotorium, a business incubator located just outside of Philadelphia, is accepting applications for its unique business incubation program. Entrepreneurs accepted into the program will receive work space in a collaborative environment, guidance from a full-time professional staff, and access to a network of experienced entrepreneurs and advisors, according to Mike Krupit, who heads up Novotorium. Novotorium does not charge fees or require equity from entrepreneurs for participation in this program.
At the outset, the Novotorium staff works with each entrepreneur to establish individualized goals to be achieved during the incubation program. Novotorium's in-house team and network of entrepreneurs and advisors will then develop an individualized program to help each business accomplish its goals. At the conclusion of the first three months, Novotorium will invest in businesses where mutually desired.
"Because every entrepreneur and every business is different, we don't believe in creating cookie-cutter programs," said Krupit. "We customize the incubation program for each business we work with, which allows us to help every entrepreneur focus on the things that are most important to their success."
In addition to the individualized approach that is created for each entrepreneur, Novotorium offers entrepreneurs in the incubation program the opportunity to operate in a collaborative, open-innovation environment along with other entrepreneurs who may be experiencing some of the same challenges. Synergy among entrepreneurs is a key part of the program, according to Krupit.
"While each business is unique, there are certain challenges that every entrepreneur faces, such as acquiring customers, building technology solutions, managing finances, finding the right partner or employees, and more," said Krupit. "Working together, entrepreneurs can learn about others' breakthroughs and co-develop innovative solutions to challenges they may not have been able to overcome on their own."
Admission to the incubation program requires completion of a short-form application that can be completed on the Novotorium website. Entrepreneurs submitting an application will receive a prompt personal response from a member of the Novotorium staff.
Along with the incubation program, Novotorium offers entrepreneurs a variety of other opportunities, such as business acceleration groups. These small clusters of entrepreneurs and young businesses (about 8-10 in each group) participate in a condensed incubation program for two days every month. Companies are grouped based on their relative stage, from "Seed" to "Launch."
The two days are spent as would any incubation – mentoring, classes, partner office hours, and collaboration. The goal is to give the companies a boost to help keep them moving forward. Groups will remain consistent to allow members to build lasting relationships.
Novotorium is also offering Co-Work Wednesdays beginning March 7. Novotorium will open its doors as a co-work space every other Wednesday, providing desks, Internet, camaraderie, and snacks.
In addition to these programs, Novotorium also offers classes that are open to the public. The next class, "Strong Product Management," will be held from 6:00 p.m. to 8:00 p.m., February 29. The class will help entrepreneurs better understand product management, and will be led by Anita Garimella Andrews of Sepiida, an online marketing firm that provides analytics implementation & analysis, conversion rate optimization, and product management services. These programs and events are free, but registration is required.
Admission to all Novotorium programs is available on a rolling basis. Those interested in applying may find more information and a registration form on the Novotorium website.
"Novotorium is offering a unique combination of opportunities unprecedented in the Philadelphia region – and perhaps anywhere," said Krupit. "These are powerful experiences in a collaborative entrepreneurial experience with real benefits for all who participate. We expect to be at capacity for our programs, so we encourage people to apply and register right away."
About Novotorium:
Novotorium is an independent, private sector initiative funded by the Baron Innovation Group, and based in Langhorne, Bucks County, Pennsylvania. Novotorium provides the environment, advice, services, and funding that are needed for entrepreneurs who strive to accelerate their emerging companies. Novotorium's unique approach helps entrepreneurs cross the chasm to achieve sustainable growth and profitability. For more information about Novotorium visit http://www.novotorium.com.
# # #