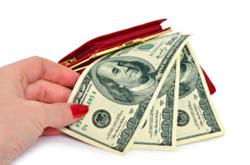 People buy for other reasons than price. How else can you explain record sales reported by luxury retailers like Saks Fifth Avenue and Nordstrom while price-driven retailers like Wal-Mart are struggling.
Portsmouth, NH (PRWEB) February 28, 2012
On February 27, 2012, marketing expert, Charles Gaudet, warned entrepreneurs that retailers focusing on price as a primary competitive strategy is likely to face increased pressures from in-store customers using their mobile devises to compare prices from out-of-store retailers. This statement was further supported by a recent 2012 study performed by MarketingCharts.com that found over 25.6% of respondents stating that they have used their smart phone or tablet to compare prices and purchase from another retailer while in-store.
"Whether you're looking at a mom-and-pop store or retail behemoths like Wal-Mart, anytime a company sets out to compete on price, they get low quality customers, reduced profits and almost non-existent customer loyalty," says Gaudet. "These people will drop you like a dime the moment someone offers them a cheaper product and, unfortunately for these businesses competing on price, there's always someone who's willing to offer a less expensive alternative."
Gaudet says that even Wal-Mart has become a victim of the price strategy that made them famous. According to a recent survey conducted by WSL Strategic Retail, 86% of shoppers no longer believe that Wal-Mart has the lowest prices and the company has subsequently posted nine consecutive falling quarters through December of last year.
"People buy for other reasons than price," continues Gaudet. "How else can you explain record sales reported by luxury retailers like Saks Fifth Avenue and Nordstrom while price-driven retailers like Wal-Mart are struggling?"
Here are 3 tips that Gaudet recommends on how entrepreneurs and small business owners can out-compete their competition without focusing on price:
1. Offer a Better Buying Experience: Whether businesses make the shopping experience entertaining, rewarding or insightful for their customers – buyers will appreciate the extra step businesses take to make their buying experience more pleasurable.
2. Offer Better and Higher Valued Service: Buyers want to feel special, valued and appreciated. Taking that extra step to get the buyer exactly what they want, when they want it and how they want it is going to lead to increased loyalty and additional purchases.
3. Offer a Better Guarantee: Rather than the standard 30-day guarantee, what else can businesses offer their customers to obtain their trust? Perhaps they provide customers with a longer time period, lifetime quality guarantee, risk reversal or a performance guarantee that's greater than that of their competitors. Making returns easy and painless increases the likelihood of additional sales.
"When you stop competing on price and focus on offering a better customer experience, value or guarantee, you can command higher prices," says Gaudet, "with higher prices comes greater profits and affords you the ability to spend more money getting your customers attention and winning their loyalty."
For more information on how to improve your marketing and position your company as a leader in the market, please visit http://www.PredictableProfits.com
ABOUT CHARLES GAUDET: Gaudet started his first business at just four years old and has been involved in entrepreneurial enterprises ever since. Upon finding himself in millions of dollars of debt and under enormous stress at the age of 24, he and his wife systematically grew their first multi-million dollar company. Gaudet has traveled much of the world studying from business, political and social leaders studying entrepreneurial, marketing and business excellence. He is widely regarded as a marketing expert for consistently delivering windfalls of profits to his clients by unveiling opportunities that have been previously under-utilized or have gone unnoticed.
He is the founder of PredictableProfits.com and the author of the popular blog at http://www.PredictableProfits.com/blog.
ABOUT PREDICTABLE PROFITS: Predictable Profits is a leading small business marketing company and a division of Managed Marketing, LLC. The company specializes in finding overlooked marketing opportunities commonly found in most small-to-medium sized businesses and creating actionable marketing strategies for increasing a company's profits. You can read more about Predictable Profits by visiting the company's website at http://www.PredictableProfits.com.
###