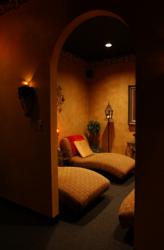 Customers are growing frustrated with discount massage establishments.
Brandon, FL (PRWEB) February 29, 2012
DayDreams Day Spa reverses current economic trend.
Although government reports seemed to indicate that the economy improved slightly in 2011, many local business owners argue that it was not reflected in their annual sales, especially in harder hit states like Florida. The overall trend seemed to be flat to little growth and for many, a further decline compared to 2010.
However, Florida Day Spa owner Jan Jordan of DayDreams Day Spa recently reported that 2012 is pointing to a significantly higher demand. "We started seeing a noticeable uptick in sales in December of 2011, and that momentum has remained strong through February of 2012." She indicated that although her customers have shown strong demand in all areas of spa treatments, Brandon Massage services saw the highest.
"I believe it was due to a slow but gradual economic recovery and the fact that customers are growing frustrated with discount massage establishments. When the recession hit in 2009, their investments were plummeting and job security was a major issue. I think most of them felt they had to find a low cost option in order to continue receiving regular massage treatments, which was understandable. A common complaint we heard was that although they appreciated a lower priced option, they just didn't receive a true spa experience. As the economy is improving, they are able to explore more options."
She was cautious to claim a full economic recovery pointing out that job growth is stagnant, the unemployment rate is still high and the real estate market is quite weak, all weighing heavy on recovery efforts. She also points out that her online Spa Marketing efforts will be more aggressive than ever in 2012. However if the trend over the last quarter continues, 2012 looks promising.
###