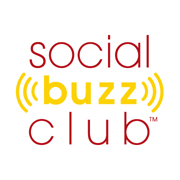 San Diego, CA (PRWEB) February 29, 2012
Social Buzz Club, LLC announces the next generation of its blog and content syndication service for bloggers, content providers, internet marketers, social media professionals, and businesses who want more traffic to their blogs and achieve higher visibility online. Now members can join for free and take advantage of the unique content syndication and marketing system that enables marketers to collaborate and drive traffic online.
"The Social Buzz Club works on the principles of tribe syndication and reciprocity. Members come together to share one another's content easily through our platform," says Kathryn Rose, CEO. "The new platform release allows even more sharing capability, to multiple Facebook pages, Twitter accounts, LinkedIn profiles and groups, the social bookmarking sites Digg and StumbleUpon and coming soon Google +. We are thrilled at the results we are getting for our members!"
Denise Wakeman, Social Buzz Club member, online visibility expert and CEO of the Blog Squad says, "After one month of membership in the Social Buzz Club, I'm hooked. Not only have I seen a significant increase in traffic to my blog, engagement in the form of commenting and social sharing has gone up too. Exposure on twitter and Facebook specifically has increased by approximately 70%. In addition to getting my content in front of new audiences, a benefit I didn't anticipate is the connection with the savvy professionals who are producing top quality content that I can share with my own community. It's a win all the way around. The Social Buzz Club has become an important tool for increasing my online visibility and creating more opportunities for my business."
The blog and content syndication service is the first of its kind. Social Buzz Club is based upon collaboration and reciprocity, and serves hundreds of members of the blogging community.
The new system has multi-levels of membership. Members can now join free or for as low as $9.97 per month or $197 per year. Members may share other members content to their social networks right from the Social Buzz Club platform. For the new launch, Social Buzz Club is offering a limited time coupon for 50% off the first year membership with coupon code SBC50POFF.
"Our members enjoy more traffic, and ultimately more revenue to their bottom line," says Laura Rubinstein, President of Social Buzz Club.
About Social Buzz Club -- Social Buzz Club provides bloggers, content providers, authors, speakers and internet and social media marketing professionals with a way to share content through a highly developed network of other professionals who all use the Social Buzz Club technology. The latest version of Social Buzz Club has a 100% free membership level as well as levels that allow for sharing to Facebook pages, groups and LinkedIn Groups as well as multiple Twitter accounts. Google Plus is coming soon.
To learn more about the Social Buzz Club visit http://socialbuzzclub.com
###